Laser hair removal has become one of the most popular noninvasive elective procedures in the country. It's an effective procedure that reduces and removes hair from the face and/or body for longer periods of time than waxing or shaving. Our Dothan, AL aesthetic team, led by plastic surgeon Dr. Justin Martin, uses an 810nm-diode laser to perform safe and effective laser hair removal services for both men and women. Common treatment areas include the legs, arms, back, face, armpits, and bikini area. During a consultation at Martin Plastic Surgery, learn whether you will benefit from laser hair removal, as well as how our technology can help you achieve the smoother, lower-maintenance skin that you desire.
Reviews
"When you walk in the door you feel welcome. Awesome, friendly and professional how I would describe him and his staff. This was my first experience with plastic surgery. I am 6 wpo and kicking because I didn't have it done earlier in life. Dr Martin took awesome care of me. I would recommend him to anyone. If could give him 10 stars I would."
- K.C. /
Google /
Apr 09, 2021
"I could not be happier with Dr. Justin Martin, as well as all the nurses and staff. He truly has a gift. From the initial consultation to the actual surgery and follow ups, this has been the best experience of my life. I have wanted to get my breasts reduced and lifted for a long time but was hesitant because of others I have seen. I looked at Dr. Martin's work and after meeting with him, I knew that I wanted him to do my surgery. He came highly recommended by several people. The results are amazing and I'm so thrilled with everything. He has truly changed my life. I would recommend him to everyone. I am very thankful for him and everyone in his office."
- T.K. /
Google /
Mar 31, 2021
"Dr. Martin and his staff are absolutely AMAZING! I would highly recommend him!"
- C.R. /
Facebook /
Mar 30, 2021
"Best Money I Have Spent! - After having twins and losing 40 pounds I had extra skin on my tummy that I just could not lose. I consulted several plastic surgeons in my area but no ones work came close to Dr. Martin's. Him and his staff instantly made me feel at ease and comfortable. It is now evident that I made the perfect decision in my doctor. I have the tummy and belly button that I always dreamed of. Thank you Dr. Martin!"
- S. /
RealSelf /
Mar 03, 2021
"Everyone was so patient and kind the entire process - I had such a great experience with Dr. Martin and his staff. I trusted them all 100% from day one. Everyone was so patient and kind the entire process. I had full tummy tuck, inner thigh lift and breast augmentation all within 3 months. I'm so happy with the results. I'm now a year and a half out and I couldn't be happier."
- S. /
RealSelf /
Mar 01, 2021
Previous
Next
Diode laser hair removal is a safe and painless procedure that is effective for many individuals. During your initial consultation, we will go over your concerns, needs, and goals so we can determine if you will benefit from this treatment. Ideal candidates for laser hair removal should:
Be interested in reducing hair on their face and/or body
Wish to stop using other hair removal techniques (waxing, shaving, bleaching, depilatory creams)
Be in good, overall health
Not have any active skin infections
During your treatment, the laser beam will focus on and damage the follicle, preventing the hair from growing again. On average, you will need several treatments 4 - 6 weeks apart to achieve your best results. Doing multiple treatments will also allow any follicles in the dormant phase to cycle into active growth so the laser can be effective.
Although laser hair removal is considered noninvasive, your treatment areas may be slightly pink as if you have a slight sunburn following treatment. When you leave our Dothan, AL practice, you will be able to return to your normal activities, but you will need to avoid exercise or sun exposure for at least a day. To quickly treat redness or soreness, we suggest topical skin treatments and cold compresses.
Frequently Asked Questions
Is laser hair removal permanent?
Diode laser hair removal is an effective procedure that offers lasting improvements. However, though individuals will enjoy the results of the procedure for many years, it is not considered permanent since some of your hair follicles may not be contacted by the laser. Patients typically find that their hair follicles have diminished once their treatment plan has been completed. If the hair is still growing at that time, it will likely be much softer, thinner, and more manageable. Maintenance treatments every 2 months are recommended to address new growth and any stragglers.
Why do I need multiple laser hair removal sessions?
Hair growth happens in phases. When some follicles are growing, other follicles are resting. Since nearly every follicle is in a different stage, several treatment sessions are needed to target each hair follicle when it is in a growing phase. Spreading out your treatments over a few weeks helps to make sure you get the smoothest, most effective result possible.
Does laser hair removal hurt?
Diode laser hair removal is a very tolerable procedure and in most cases is painless. Patients who have been getting waxed often comment that their laser sessions are much more comfortable than a normal waxing session.
Which laser is the very best?
With so many laser hair removal systems on the market today, Martin Plastic Surgery in Dothan, AL is proud to offer Diode laser technology for laser hair removal. Compared to other technologies, Diode laser hair removal offers excellent results with minimal to no discomfort. Ask us more about our technology during your laser hair removal consult at our Dothan, AL facility.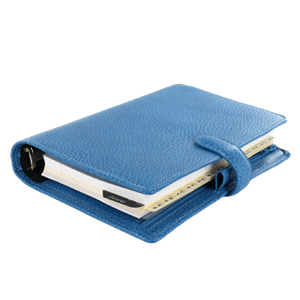 If you are tired of wasting your precious time, money, and energy on shaving, waxing, and plucking, schedule an appointment to learn more about Diode laser hair removal at Martin Plastic Surgery in Dothan, AL. Our talented aesthetic team will help you achieve skin that's smoother by effectively treating unwanted hair follicles on the body and face.
Related Post