About Laser Tattoo Removal
More than 45 million Americans have at least one tattoo. However, there are many reasons why an individual may decide their tattoo is no longer wanted. For some, it could represent a difficult memory, or maybe it simply has lost color and no longer represents who you are. Whatever the reason, advances in tattoo removal technologies have helped make it possible to lighten and potentially even eliminate an unwanted tattoo. At Martin Plastic Surgery in Dothan, AL, our skilled aesthetic team led by plastic surgeon Dr. Justin Martin performs tattoo removal using a sophisticated laser system known as the Q-Switched laser. This laser device is one of the most popular lasers for the removal of tattoos. The Q-Switched laser has proven to produce better results than many other tattoo removal technologies and may necessitate fewer treatments. Ask us more about our technology during a consultation at our Dothan, AL office.
Reviews
"When you walk in the door you feel welcome. Awesome, friendly and professional how I would describe him and his staff. This was my first experience with plastic surgery. I am 6 wpo and kicking because I didn't have it done earlier in life. Dr Martin took awesome care of me. I would recommend him to anyone. If could give him 10 stars I would."
- K.C. /
Google /
Apr 09, 2021
"I could not be happier with Dr. Justin Martin, as well as all the nurses and staff. He truly has a gift. From the initial consultation to the actual surgery and follow ups, this has been the best experience of my life. I have wanted to get my breasts reduced and lifted for a long time but was hesitant because of others I have seen. I looked at Dr. Martin's work and after meeting with him, I knew that I wanted him to do my surgery. He came highly recommended by several people. The results are amazing and I'm so thrilled with everything. He has truly changed my life. I would recommend him to everyone. I am very thankful for him and everyone in his office."
- T.K. /
Google /
Mar 31, 2021
"Dr. Martin and his staff are absolutely AMAZING! I would highly recommend him!"
- C.R. /
Facebook /
Mar 30, 2021
"Best Money I Have Spent! - After having twins and losing 40 pounds I had extra skin on my tummy that I just could not lose. I consulted several plastic surgeons in my area but no ones work came close to Dr. Martin's. Him and his staff instantly made me feel at ease and comfortable. It is now evident that I made the perfect decision in my doctor. I have the tummy and belly button that I always dreamed of. Thank you Dr. Martin!"
- S. /
RealSelf /
Mar 03, 2021
"Everyone was so patient and kind the entire process - I had such a great experience with Dr. Martin and his staff. I trusted them all 100% from day one. Everyone was so patient and kind the entire process. I had full tummy tuck, inner thigh lift and breast augmentation all within 3 months. I'm so happy with the results. I'm now a year and a half out and I couldn't be happier."
- S. /
RealSelf /
Mar 01, 2021
Previous
Next
There are a number of considerations that may improve the success of your laser tattoo removal. Ideal candidates for laser tattoo removal:
Have a strong immune system. This helps the body's ability to break down and eliminate the ink properties.
Are healthy overall. Smoking and eating an unhealthy diet limit the body's immune system from functioning at max efficiency.
Have strong differences between the ink color and their skin color. The greater the contrast, the greater the result.
Have tattoos that are at least 6 months old.
As soon as Dr. Martin determines that your skin is ideal for laser tattoo removal, the tattoo will be prepared with a thorough cleansing and an application of a topical anesthetic. Dr. Martin will begin by passing the Q-Switched laser over the tattooed skin as it releases pulsing laser light and energy. The time it takes to complete the procedure will vary and depends on the size of the tattoo and the skin around the treatment area. The tattoo will require multiple sessions before results are achieved. All of these things will be considered and discussed during your consultation.
After each session, a topical cream and bandages will be applied to the treatment area to keep the area protected. You may experience swelling, redness, and sensitivity during and following each session. You may also feel like you have a sunburn and experience minor scabbing. It's important to adhere closely to any and all aftercare instructions to expedite your recovery process. Once the treatment site is ready, your next session can be scheduled. Sessions typically will not be scheduled less than 6 weeks of each other.
Frequently Asked Questions
What are the side effects of laser tattoo removal?
It is extremely common for patients to experience redness, swelling, tenderness, crusting, sunburn sensation, or itching following each treatment session. During your consultation and again following your procedure, a member of the Martin Plastic Surgery team will discuss what to expect during and after each session.
Why do I need so many laser tattoo removal sessions?
The number of treatments you will need could vary according to a number of factors, including size, color, location, and the age of the tattoo. In many cases, the tattoo lightens each time, but most patients need numerous sessions to achieve their desired result.
When will I see results?
While results vary from one patient to the next, many patients notice that their tattoo lightens following each session. It is very difficult to project when you will see your desired result, but Dr. Martin and the team will try to estimate the timeline and number of sessions during your consultation.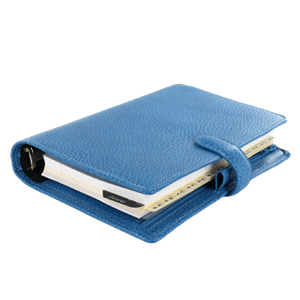 Choosing to get a tattoo is an exhilarating experience, and it's an opportunity to show the world who we feel we are. However, when we have a tattoo that we are no longer proud of, the idea of its permanence on the body can be bothersome. At Martin Plastic Surgery, we empathize and wish to provide an answer. We utilize a successful, innovative tattoo removal technology, the Q-Switched laser, to provide positive results to men and women from all around Alabama, Florida, and Georgia. If you have a tattoo that you want to remove or want to know more about laser tattoo removal, we invite you to contact us at your earliest convenience. We look forward to helping you achieve your goals.