While they can be located anywhere, spider veins and unsightly vascular lesions such as spider angiomas and cherry angiomas are commonly found on the legs, chest, and face. Spider veins are thin blood vessels that branch and become visible underneath the skin, while vascular lesions are an abnormal growth of tissue on the skin's surface. Caused by age, genetics, and other factors, spider veins and vascular lesions can be many different colors, making them tough to conceal. As spider veins typically progress over time, becoming more visible, it is important to seek help at the first signs. To reduce the appearance of spider veins and lesions on the body and face, Martin Plastic Surgery performs nonsurgical laser vein and lesion removal with Long Pulsed YAG laser technology for Dothan, AL men and women. At your initial consultation, plastic surgeon Dr. Justin Martin or a member of our team will create a customized treatment plan to meet your needs and goals for your laser treatment.
Reviews
"Recovery was easier than I anticipated - Dr.Martin and his staff have been absolutely incredible to work with. I went to my first consultation with anticipation of shopping around but felt so comfortable in his office that I left a deposit that day. I went in for a breast lift with implant and a tummy tuck with muscle repair. I was never pressured to have additional services and services that I did want, that he could have profited off of, he told me I did not need. At all of my appointments Dr.Martin and his staff made me feel comfortable and put all my fears at ease. Surgery day I was well taken care of and Dr.Martin made his rounds to come and check on me the next day. All of his staff quickly responded to my crazy after care questions and never made me feel like I was a burden. Recovery was was easier than I anticipated and I could not be happier with my results. Even a year post procedure, I still check in with Dr.Martin and his staff. I highly recommend Dr.Martin to anyone looking to have a breast augmentation or tummy tuck."
- A. /
RealSelf /
Feb 04, 2021
"Highly highly highly recommend Dr. Martin! His staff is amazing and his bed side manner is the best! I love my results from my tummy tuck! If you are considering plastic surgery go to see Dr Martin! You will be 110% satisfied!"
- S.A. /
Google /
Jan 29, 2021
"Dr. Martin and his staff are top notch professionals. They are so warm and caring. He is a very skilled surgeon who seems like a perfect perfectionist, and that is what one wants in a plastic surgeon. I would recommend them to everyone."
- W.W. /
Google /
Dec 08, 2020
"After being diagnosed with breast cancer, I was sent to their office for a double mastectomy with reconstruction. The results were far greater than I imagined. I was not familiar with the practice but I'm glad our paths crossed. Dr. Martin is brilliant and precise. The nurses and staff are always pleasant and they do care about their patients. I highly recommend them!"
- C.B. /
Facebook /
Nov 18, 2020
"I received a breast reduction from Dr. Martin and absolutely love it! His team and him did an amazing job from my consultation to post surgery check up. They made surgery and my recovery a breeze!"
- J.G. /
Google /
Oct 07, 2020
Previous
Next
Vascular reduction sessions at Martin Plastic Surgery may improve the appearance of small (3mm wide or less) spider veins and angiomas on the body and face. Commonly called spider veins, these visible blood vessels do not typically cause any real medical issues; however, they are often deemed unattractive, affecting the self-confidence of those who are experiencing them. Affected men and women tend to avoid certain clothes (such as swimsuits and shorts) or use a lot of makeup in an attempt to hide their skin imperfections. If this sounds like you, you may be an ideal candidate. Spider vein and lesion removal with the Long Pulsed YAG laser is best for people who are in overall good health and aren't pregnant.
Laser treatment sessions are performed in our Dothan, AL office in around 10 - 20 minutes based on the number of areas being treated. For your procedure, you will be asked to relax in a reclined position in one of our treatment rooms as the skin is cleansed and prepared. At your request, a local numbing cream may be used before the treatment to ease any discomfort. The handheld vascular reduction laser is directed at the spider veins or vascular lesions using multiple pulses without affecting the surrounding tissues. The vessel absorbs the energy of the laser, which collapses and closes the vessel wall. You will be allowed to leave right after the treatment to get back to your regular activities.
After your laser session, you may experience redness, bruising, and swelling; however, these side effects usually subside within 1 – 2 weeks. You may have some scabbing that appears similar to a cat scratch at the location of the ablated vein for a couple of months. It is necessary to avoid extended exposure to UV rays, and you are encouraged to use sunscreen on treated areas. Some patients may see improvements immediately, but results will be different for every person. During your consultation with Dr. Martin, potential results will be reviewed, as well as suggestions on the number of treatments necessary to achieve your optimal results. New spider veins will likely develop in time so more treatments may be performed as needed.
Frequently Asked Questions
Does the vein go away?
Long Pulsed YAG laser treatment addresses the vessel with a beam of energy that destroys it. The technology is precise and focuses on the vessel so it won't damage your surrounding skin. Once the vein has collapsed, it can take as long as 1 – 2 months for the vein to be reabsorbed and fade away.
Where can laser treatment be used?
Spider veins and lesions can be located on your face, thighs, lower legs, and near your ankles. Anywhere an unsightly blemish exists, laser removal may be an appropriate treatment method. Our state-of-the-art Long Pulsed YAG laser system works with precision when treating the specific vein or lesion so the tissue and skin around the veins are unharmed.
Is laser vein and lesion removal painful?
During your treatment, you may feel a slight tingling sensation or a slight sting when the laser is activated. Many laser systems, like ours, are equipped with a built-in system that produces a cooling effect. This minimizes discomfort while also preventing the tissue being treated from becoming too hot.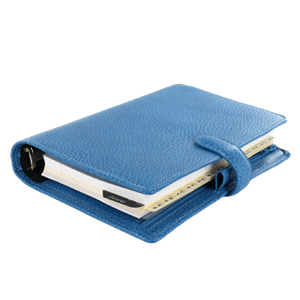 Take Back Your Confidence
Instead of covering or concealing unwanted blood vessels or lesions on your face or body, try noninvasive laser reduction at Martin Plastic Surgery in Dothan, AL to help improve the look of your complexion. During your initial consultation, Dr. Martin will examine your spider veins and lesions and create a laser treatment plan that will help you take back your confidence.
Related Post