One big challenge when getting older or losing weight is dealing with excess skin. At Martin Plastic Surgery, we offer upper arm lift surgery (or brachioplasty) as a procedure for patients who cannot manage to tighten and tone their arms with diet and exercise. Lax skin from the elbow to the shoulder is very common, particularly for men and women who have lost weight or are advancing in age. Commony referred to as "bat wings," an arm lift effectively excises this excess, hanging skin. Dr. Justin Martin, a plastic surgeon in Dothan, AL, is very experienced in fat removal and skin tightening procedures. If you want to hear more information about how brachioplasty can change the appearance of your upper arms, please call and schedule an appointment at Martin Plastic Surgery in Dothan, AL.
Reviews
"Absolutely wonderful experience from the entire staff in Dr. Martins office they will make you feel not only comfortable but like you are talking with your best friend. Dr. Martin skills and care for his patients will make you happy with your decision to choose Martin Plastic Surgery to take care of you! They take care of you from start to finish you never feel like you are being left in the dark or just another surgery, you feel like you are the most important person during your entire treatment from consultation through healing till your final appointment. I could not be happier with how I look and feel! Thank you all so much!"
- S.M. /
Google /
Oct 18, 2023
"Life.Changing.Experience! Trust Him and the Process!! - I had my procedure a year ago in June 2022. I would've write a review sooner, but it wouldn't have been as meaningful. The office itself is beautiful, clean, and pristine. I felt a sense of calm and comfort the moment I opened the door. And that is something you don't realize you need until your nerves start to strike.The staff is absolutely caring!! Any time you call or have a question, you speak to them directly; never a voicemail or automation. They remember you by name and build a bond with you immediately. I never felt, and still do not feel, like a generic patient when I see them. After my procedure, I called and Dr. Martin himself answered and spoke to me directly. How often does that happen?!. On my first consult, Dr. Martin listened to my concerns and then provided his professional opinions and feedback. Trust him and the process! He knows what he is doing and he is a perfectionist. When it comes to your body, you do not want anything less than that.I have read that his "bedside manner is lacking". If you truly feel that way, then you did not do as instructed or had unrealistic expectations (that he will warn you about). He comes off a bit quiet and serious, at first, but I took it as him being thorough and that what needed to be done was not something to be taken lightly. The more time spent prior to my actual procedure and the follow-ups after, he became more talkative. His professionalism should be appreciated. He respects his patients fully and they respect him as well. This past year I have watched my body change just as Dr. Martin told me it would. It looks PERFECT! Everything he said to look out for and do, I have. I said it before and I'll say it again… Trust Him and the Process!! Dr. Martin did more for me than just a surgical procedure… He gave me back something that I didn't think I'd ever see again… ME! If you are scared or worried or whatever the case may be about having a procedure done, Stop! It is not what you have to lose, but what you have to gain. I would do it a hundred times over and all the exact same way. Thank you Dr. Martin, and all the beautiful ladies in the office, for taking care of me the way that you have. I will never forget it!!!"
- V. /
RealSelf /
Jun 05, 2023
"Dr. Martin and his staff are just extraordinary. I appreciated how they listened to my concerns. I did weeks of research trying to find a great plastic surgeon and after my first appointment at Martin plastic surgery I knew I made the right decision. After surgery, I felt confident that I would be very pleased with my results. I feel that Dr. Martin is very caring about his patients. Being an hour and a half from the office, I was still able to voice concerns and have help with concerns. I couldn't be happier with my reduction results. Dr. Martin is very great at what he does, even while being prepped for surgery the nurses all assured me I'd be very happy with my results. Great experience!"
- C.W. /
Google /
Apr 15, 2023
"Dr. Martin and his staff are absolutely incredible! The office staff are very friendly, and they remember who you are (which goes such a long way with me). Dr. Martin himself, is very honest and takes the time to explain procedures and why he may suggest something different. I got the tummy tuck, lipo to flanks and breast augmentation, all of it had turned out so well (I'm only 2 weeks post op), and so far it has been a great journey. I could not recommend Dr. Martin or his office enough! You won't be disappointed!"
- A.D. /
Google /
Dec 02, 2022
"Dr Martin is incredible! He does an amazing job! Very kind compassionate and caring! I had a wonderful experience there from the time you walk in till the time you leave you are treated with great dignity and and compassion ! I highly recommend Dr Martin. He did a fantastic job with my surgical needs and I could not be more proud of my results!"
- A.E. /
Facebook /
Oct 19, 2022
Previous
Next
An upper arm lift is a cosmetic surgery using advanced methods to contour and excise excess skin. If you are self-conscious about your "bat wings" and would prefer your arms to appear healthy and fit again, you might be a good candidate for this procedure. You need to be in overall good health so that your skin will recover properly. Some of the key indicators for an arm lift patient are loose, hanging skin on their upper arms, plus minimal elasticity of the skin. It is also important to note that you should be at your ideal weight before surgery.
Most likely, your arm lift surgery will be performed in an outpatient facility, except in cases where several cosmetic surgeries are being performed at one time. An upper arm lift may be combined with other surgeries, such as tummy tucks, mommy makeovers, and thigh lifts — as long as Dr. Martin considers it appropriate. An arm lift is typically done under general anesthesia and can require a couple of hours to finish. The excess skin will be excised starting at the elbow all the way up to the armpit. The incision will be placed as inconspicuously as possible, although it will most likely leave a visible scar. In cases where liposuction is needed to eliminate stubborn fatty deposits, this can be completed also. After the skin is pulled taut, it will be stitched back into place. You will have to care for the incisions by keeping them clean and bandaged.
A typical recovery time frame should take about two weeks with lots of rest. Allow your body time to heal. You use your arms for almost everything, so most patients should ease their way back to their normal activities. A follow up appointment will be set approximately ten days following surgery. For at least a month (4 – 5 weeks), all strenuous exercise must be eliminated in order to allow proper healing to occur.
Frequently Asked Questions
How much does arm lift surgery cost?
Your cost for arm lift surgery will be based on several things. Before he can estimate your costs, Dr. Martin will start with a consultation to understand your needs and goals. After that, he will develop your surgical plan and break down your costs. So that it is easier to afford an experienced plastic surgeon like Dr. Martin and get the results that you want, Martin Plastic Surgery takes several forms of payment. We will also give you information on financing options.
Can I combine an arm lift with other surgeries?
It's common for patients who want an arm lift to create a custom treatment plan with another surgery. This is sometimes referred to as an upper body lift and can combine liposuction, a breast lift, or back lift. Arm lift surgery is also frequently performed after weight loss surgery for those who have lost a significant amount of weight and need contouring throughout their body. In your initial consultation with Dr. Martin, each surgery will be discussed so that your unique treatment plan can be developed.
Will there be scars?
Arm lift surgery requires incisions in order to remove excess skin, which leads to stitches and scarring. However, Dr. Martin will make every effort to ensure that your incisions are small and placed in inconspicuous areas. Following your arm lift, topical creams that help with healing will be suggested, along with our tips for minimizing scarring. Dr. Martin also suggests you limit UV exposure for at least one year to protect the incisions from any additional discoloration. In general, patients consider the overall benefits of an arm lift are worth the minimal scars created.
What results can I expect from an arm lift?
An arm lift is performed to remove loose skin and fat. You should follow a healthy lifestyle that includes diet and exercise in order to avoid a dramatic weight loss or gain, which could compromise your surgical results. After your surgery, as soon as you are recovered and Dr. Martin has given permission, you should start strength training. This is a good way to improve the shape of your upper arms by toning and strengthening the muscles.
Are there nonsurgical treatments to improve my arms?
Although there are many great noninvasive skin tightening treatments, they can only give you small improvements. To remove moderate to severe skin laxity, an arm lift is your best choice.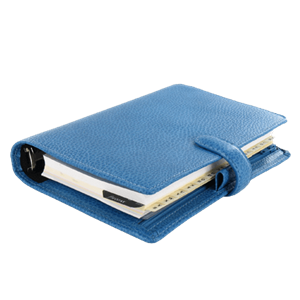 Plan Your Procedure
Recovery Time

4-6 weeks

Average Procedure Time

2:00 - 3:00

Post-op Follow-up

two weeks

Procedure Recovery Location

Outpatient
Contact Us
This exciting surgery provides physical and emotional benefits as well. If you're at your goal weight but still can't lose the skin and flab that hang off your arms, please contact us to plan a consultation with Dr. Justin Martin at Martin Plastic Surgery. Look fitter and younger with brachioplasty.
Related Procedures