While they can be located anywhere, veins and unsightly vascular lesions such as spider angiomas and cherry angiomas are commonly found on the face. Spider veins are thin blood vessels that branch and become visible underneath the skin, while vascular lesions are an abnormal growth of tissue on the skin's surface. Caused by age, genetics, and other factors, spider veins and vascular lesions can be many different colors, making them tough to conceal. To reduce the appearance of spider veins and lesions on the face, Martin Plastic Surgery performs nonsurgical laser vein and lesion removal with Long Pulsed YAG laser technology for Dothan, AL men and women. At your initial consultation, plastic surgeon Dr. Justin Martin or a member of our team will create a customized treatment plan to meet your needs and goals for your laser treatment.
Reviews
"I went to Dr.Martin for a consultation back in November of 2021 after my drastic weightloss. The office was clean, the staff is so sweet and caring, and was given multiple options for my surgery. He was very clear on what to expect, healing time, and aftercare of my surgery. In March of 2022 I had a 360 Lower Body Lift and every phase I went through he answered my questions, nurses called me back, and reassured me to trust the process. Even though I wanted my tubes pulled early and hated every minute of it, he was right on with leaving them in. Without his expertise on it I probably would of had swelling I didn't want. In the end Dr Martin is a gem in the Dothan plastic surgery area. I'm so happy I went with him and I'm amazed on how well my scars are so minimal! What ever you do, don't sleep on seeing him. He's really great at what he does. Go see him!"
- A.T. /
Google /
May 17, 2022
"For my 40th birthday I wanted to give myself the gift of a tummy tuck. Dr Justin Martin came highly recommended to me by a co worker. After a very thorough consultation I scheduled the surgery. Dr Martin told my husband as I was being taken back for surgery that , "he would see him tonight", at almost 8pm we had given up on seeing him but sure enough here he came walking in the door. Dr Martin told me I wouldn't have any pain just soreness and that was definitely the case. I was up walking around by 7am the next morning when Dr Martin made his rounds. I cannot rave about my results, Dr Martin or his staff enough! Best thing I ever did was have this surgery! My confidence is through the roof and I just love the way I look and feel in my skin now!"
- K.B. /
Google /
Apr 27, 2022
"He and his entire office staff are very pleasant and caring - Dr Martin is absolutely the best Plastic Surgeon around. He and his entire office staff are very pleasant and caring from the very first time you walk in the office. The results are amazing and you won't find a better plastic surgeon. Also, let me add that I had almost no pain at all."
- P. /
RealSelf /
Mar 31, 2022
"Awesome staff love Dr. Martin work"
- A.S. /
Google /
Feb 22, 2022
"Dr. Martin is very professional and knowledgeable and his staff is so friendly and helpful. I am very pleased with my results."
- N.U. /
Facebook /
Feb 02, 2022
Previous
Next
Vascular reduction sessions at Martin Plastic Surgery may improve the appearance of small (3mm wide or less) spider veins and angiomas on the face. These visible blood vessels do not typically cause any real medical issues; however, they are often deemed unattractive, affecting the self-confidence of those who are experiencing them. Facial vessel and vascular lesion removal with the Long Pulsed YAG laser is best for people who are in overall good health and aren't pregnant.
Laser treatment sessions are performed in our Dothan, AL office in a matter of minutes based on the number of areas being treated. For your procedure, you will be asked to relax in a reclined position in one of our treatment rooms as the skin is cleansed and prepared. At your request, a local numbing cream may be used before the treatment to ease any discomfort. The handheld vascular reduction laser is directed at the vessels or vascular lesions using multiple pulses without affecting the surrounding tissues. The vessel absorbs the energy of the laser, which collapses and closes the vessel wall. You will be allowed to leave right after the treatment to get back to your regular activities.
After your laser session, you may experience redness, bruising, and swelling; however, these side effects usually subside within 1 – 2 weeks. You may have some scabbing that appears similar to a cat scratch at the location of the ablated vein for a couple of months. It is necessary to avoid extended exposure to UV rays, and you are encouraged to use sunscreen on treated areas. Some patients may see improvements immediately, but results will be different for every person. During your consultation with Dr. Martin, potential results will be reviewed, as well as suggestions on the number of treatments necessary to achieve your optimal results. New vessels might develop with time so more treatments may be performed as needed.
Frequently Asked Questions
Does the vein go away?
Long Pulsed YAG laser treatment addresses the vessel with a beam of energy that destroys it. The technology is precise and focuses on the vessel so it won't damage your surrounding skin. Once the vein has collapsed, it can take as long as 1 – 2 months for the vein to be reabsorbed and fade away.
Where can laser treatment be used?
At Martin Plastic Surgery, we treat facial vessels with the Long Pulsed YAG laser. Our state-of-the-art laser system works with precision when treating the specific vein or lesion so the tissue and skin around the veins are unharmed.
Is laser vein and lesion removal painful?
During your treatment, you may feel a slight tingling sensation or a slight sting when the laser is activated. Many laser systems, like ours, are equipped with a built-in system that produces a cooling effect. This minimizes discomfort while also preventing the tissue being treated from becoming too hot.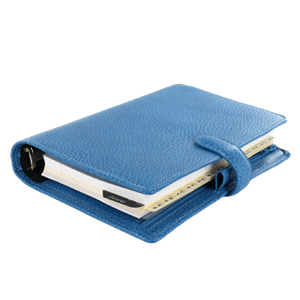 Take Back Your Confidence
Instead of covering or concealing unwanted blood vessels or lesions on your face, try noninvasive laser reduction at Martin Plastic Surgery in Dothan, AL to help improve the look of your complexion. During your initial consultation, Dr. Martin will create a laser treatment plan that will help you take back your confidence.
Related Post