While they can be located anywhere, veins and unsightly vascular lesions such as spider angiomas and cherry angiomas are commonly found on the face. Spider veins are thin blood vessels that branch and become visible underneath the skin, while vascular lesions are an abnormal growth of tissue on the skin's surface. Caused by age, genetics, and other factors, spider veins and vascular lesions can be many different colors, making them tough to conceal. To reduce the appearance of spider veins and lesions on the face, Martin Plastic Surgery performs nonsurgical laser vein and lesion removal with Long Pulsed YAG laser technology for Dothan, AL men and women. At your initial consultation, plastic surgeon Dr. Justin Martin or a member of our team will create a customized treatment plan to meet your needs and goals for your laser treatment.
Reviews
"Absolutely wonderful experience from the entire staff in Dr. Martins office they will make you feel not only comfortable but like you are talking with your best friend. Dr. Martin skills and care for his patients will make you happy with your decision to choose Martin Plastic Surgery to take care of you! They take care of you from start to finish you never feel like you are being left in the dark or just another surgery, you feel like you are the most important person during your entire treatment from consultation through healing till your final appointment. I could not be happier with how I look and feel! Thank you all so much!"
- S.M. /
Google /
Oct 18, 2023
"Life.Changing.Experience! Trust Him and the Process!! - I had my procedure a year ago in June 2022. I would've write a review sooner, but it wouldn't have been as meaningful. The office itself is beautiful, clean, and pristine. I felt a sense of calm and comfort the moment I opened the door. And that is something you don't realize you need until your nerves start to strike.The staff is absolutely caring!! Any time you call or have a question, you speak to them directly; never a voicemail or automation. They remember you by name and build a bond with you immediately. I never felt, and still do not feel, like a generic patient when I see them. After my procedure, I called and Dr. Martin himself answered and spoke to me directly. How often does that happen?!. On my first consult, Dr. Martin listened to my concerns and then provided his professional opinions and feedback. Trust him and the process! He knows what he is doing and he is a perfectionist. When it comes to your body, you do not want anything less than that.I have read that his "bedside manner is lacking". If you truly feel that way, then you did not do as instructed or had unrealistic expectations (that he will warn you about). He comes off a bit quiet and serious, at first, but I took it as him being thorough and that what needed to be done was not something to be taken lightly. The more time spent prior to my actual procedure and the follow-ups after, he became more talkative. His professionalism should be appreciated. He respects his patients fully and they respect him as well. This past year I have watched my body change just as Dr. Martin told me it would. It looks PERFECT! Everything he said to look out for and do, I have. I said it before and I'll say it again… Trust Him and the Process!! Dr. Martin did more for me than just a surgical procedure… He gave me back something that I didn't think I'd ever see again… ME! If you are scared or worried or whatever the case may be about having a procedure done, Stop! It is not what you have to lose, but what you have to gain. I would do it a hundred times over and all the exact same way. Thank you Dr. Martin, and all the beautiful ladies in the office, for taking care of me the way that you have. I will never forget it!!!"
- V. /
RealSelf /
Jun 05, 2023
"Dr. Martin and his staff are just extraordinary. I appreciated how they listened to my concerns. I did weeks of research trying to find a great plastic surgeon and after my first appointment at Martin plastic surgery I knew I made the right decision. After surgery, I felt confident that I would be very pleased with my results. I feel that Dr. Martin is very caring about his patients. Being an hour and a half from the office, I was still able to voice concerns and have help with concerns. I couldn't be happier with my reduction results. Dr. Martin is very great at what he does, even while being prepped for surgery the nurses all assured me I'd be very happy with my results. Great experience!"
- C.W. /
Google /
Apr 15, 2023
"Dr. Martin and his staff are absolutely incredible! The office staff are very friendly, and they remember who you are (which goes such a long way with me). Dr. Martin himself, is very honest and takes the time to explain procedures and why he may suggest something different. I got the tummy tuck, lipo to flanks and breast augmentation, all of it had turned out so well (I'm only 2 weeks post op), and so far it has been a great journey. I could not recommend Dr. Martin or his office enough! You won't be disappointed!"
- A.D. /
Google /
Dec 02, 2022
"Dr Martin is incredible! He does an amazing job! Very kind compassionate and caring! I had a wonderful experience there from the time you walk in till the time you leave you are treated with great dignity and and compassion ! I highly recommend Dr Martin. He did a fantastic job with my surgical needs and I could not be more proud of my results!"
- A.E. /
Facebook /
Oct 19, 2022
Previous
Next
Vascular reduction sessions at Martin Plastic Surgery may improve the appearance of small (3mm wide or less) spider veins and angiomas on the face. These visible blood vessels do not typically cause any real medical issues; however, they are often deemed unattractive, affecting the self-confidence of those who are experiencing them. Facial vessel and vascular lesion removal with the Long Pulsed YAG laser is best for people who are in overall good health and aren't pregnant.
Laser treatment sessions are performed in our Dothan, AL office in a matter of minutes based on the number of areas being treated. For your procedure, you will be asked to relax in a reclined position in one of our treatment rooms as the skin is cleansed and prepared. At your request, a local numbing cream may be used before the treatment to ease any discomfort. The handheld vascular reduction laser is directed at the vessels or vascular lesions using multiple pulses without affecting the surrounding tissues. The vessel absorbs the energy of the laser, which collapses and closes the vessel wall. You will be allowed to leave right after the treatment to get back to your regular activities.
After your laser session, you may experience redness, bruising, and swelling; however, these side effects usually subside within 1 – 2 weeks. You may have some scabbing that appears similar to a cat scratch at the location of the ablated vein for a couple of months. It is necessary to avoid extended exposure to UV rays, and you are encouraged to use sunscreen on treated areas. Some patients may see improvements immediately, but results will be different for every person. During your consultation with Dr. Martin, potential results will be reviewed, as well as suggestions on the number of treatments necessary to achieve your optimal results. New vessels might develop with time so more treatments may be performed as needed.
Frequently Asked Questions
Does the vein go away?
Long Pulsed YAG laser treatment addresses the vessel with a beam of energy that destroys it. The technology is precise and focuses on the vessel so it won't damage your surrounding skin. Once the vein has collapsed, it can take as long as 1 – 2 months for the vein to be reabsorbed and fade away.
Where can laser treatment be used?
At Martin Plastic Surgery, we treat facial vessels with the Long Pulsed YAG laser. Our state-of-the-art laser system works with precision when treating the specific vein or lesion so the tissue and skin around the veins are unharmed.
Is laser vein and lesion removal painful?
During your treatment, you may feel a slight tingling sensation or a slight sting when the laser is activated. Many laser systems, like ours, are equipped with a built-in system that produces a cooling effect. This minimizes discomfort while also preventing the tissue being treated from becoming too hot.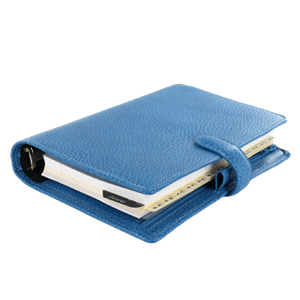 Take Back Your Confidence
Instead of covering or concealing unwanted blood vessels or lesions on your face, try noninvasive laser reduction at Martin Plastic Surgery in Dothan, AL to help improve the look of your complexion. During your initial consultation, Dr. Martin will create a laser treatment plan that will help you take back your confidence.
Related Post