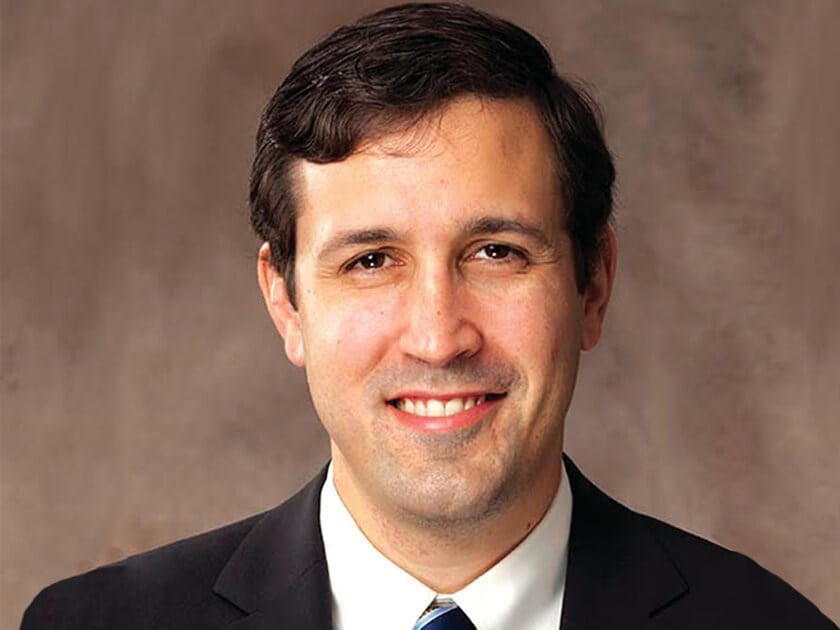 Dr. Justin P. Martin is a plastic surgeon in Dothan, AL who specializes in aesthetic and reconstructive surgery for the face, breast, and body. He is double board-certified by both the American Board of Surgery and the American Board of Plastic Surgery. Dr. Martin grew up in Dothan and has been educated at some of the most prestigious universities in the South. During medical school, Dr. Martin discovered his deep passion for plastic surgery. He was particularly attracted to the creative aspects of the specialty, and the opportunity to take care of patients of all ages and with a wide variety of problems.
As a double board-certified professional, Dr. Martin is adept at both surgical and nonsurgical cosmetic care for men and women. With his artistic skill and keen eye, Dr. Martin creates personalized treatment plans that emphasize beautiful, natural-looking results. Some of his top procedures include breast augmentation, breast lifts, tummy tucks, lower body lifts, and facelifts. In addition, he offers several specialized dermal procedures including Mohs reconstruction, skin cancer excision, and scar revision. He is also expertly trained and highly experienced in administering injectable wrinkle relaxers and fillers for a refreshed and more youthful face.
Dr. Martin completed his undergraduate education at Vanderbilt University in Nashville, TN where he graduated with honors. He then continued his education at the University of Alabama School of Medicine in Birmingham, AL. He was selected to continue his training at UAB in the department of surgery, where he completed a rigorous, comprehensive residency in general surgery. From there, he served his plastic surgery residency at the prestigious University of Virginia in Charlottesville, VA. After he completed his training, he elected to return to Dothan, AL to open Martin Plastic Surgery.
Dr. Martin is widely known for his excellence, outstanding care, and compassionate bedside manner by both colleagues and patients. His work has earned him the "Honor Roll" recognition by Healthgrades and the title of "Top Doctor" by Real Self. As an exemplary professional, he is a member of the American Society of Plastic Surgery and the Southeastern Society of Plastic Surgery. These are prestigious organizations that consist of high-level experts to help advance the field of plastic surgery for patients worldwide.
Mericli A.F., Martin J.P., Campbell C.A. "An Algorithmic Anatomical Subunit Approach to Pelvic Wound Reconstruction." Plastic and Reconstructive Surgery. 137(3): 1004-17, 2016.
Martin J.P., Wang J.S., Hanna K.R., Stovall M.M., Lin K.Y. "Use of Tranexamic Acid in Craniosynostosis Surgery." Plastic Surgery. 23(4): 247-51, 2015.
Constantian M.B., Martin J.P. "Why Can't More Good Surgeons Learn Rhinoplasty?" Aesthetic Surgery Journal. 35(4): 486-9, 2015.
Martin J.P., Chambers J.A., Long J.N. "Use of Radial Artery Perforator Flap from Burn-Injured Tissues." Journal of Burn Care and Research. 29(6): 1009-1011, 2008.
Tubbs R.S., Tyler-Kabara E.C., Aikens A.C., Martin J.P., Weed L.L., Salter E.G., Oakes W.J. "Surgical Anatomy of the Dorsal Scapular Nerve." Journal of Neurosurgery. 102(5): 910-911, 2005.
Tubbs R.S., Tyler-Kabara E.C., Aikens A.C., Martin J.P., Weed L.L., Salter E.G., Oakes W.J. "Surgical Anatomy of the Axillary Nerve within the Quadrangular Space." Journal of Neurosurgery. 102(5): 912-914, 2005.
Dr. Martin is married to his lovely wife, Kate. They have two beautiful children, Parish and Helen. They love living in the Wiregrass area and serving their local community. When not in the office, Dr. Martin and his family take advantage of every minute they get to spend together making new memories. They especially enjoy spending time at the beaches of Panama City and Destin, FL.
Reviews
"I have used Dr. Martin on 2 occasions. Lipo and then lipo and tummy tuck. He is very kind and honest. I love his work and recommend him highly."
Anonymous
Healthgrades
"Dr. Martin and his staff were amazing. They took the time to answer my questions and explained everything so well. I'm thrilled with my results."
M.W.
Google
"I believe it is important today more than ever to give credit when due. The divide that exist today in all sectors of our society will continue unless the apathy shown by many is not curbed. Example: Due to some bad choices by me in my youth and into my late thirties, I exposed my body to harsh sun rays by spending time on beaches and its waters. I experienced my first skin cancer when I was 38 years of age. I am now 76. If all the scars left by the removals of my skin cancers were connected with a pen it would shame the best Tattooer's art collection. By no means, am I minimizing the previous Doctors and Surgeons that helped me during these years. Just recently, my Dermatologist connected me with Dr. Justin P. Martin, M.D., Plastic & Reconstructive Surgery, Dothan, Alabama for the removal of two (2) Melanomas. Both removals were successful. But to a greater extent, Dr. Martin's persona was such that if a description of the traits that a Doctor should possess one would see those of Dr. Martin's. It would be hard to include the scars that were left by Dr. Martin's surgeries in the "connect the dots" above as the scars are hardly noticeable. Wait, there is more. The professional care and service shown by the nurses and staff mirrors those of Dr. Martin. Thank you each for the care you gave me."
R.G.
Google
"Doctor and staff very caring. Had skin cancer on my nose that required some reconstruction with skin graft. Everything went very and looks great. I highly recommend him."
C.H.
Google
"I can't say enough good things about my experience with Dr. Martin and his staff. He never seemed hurried when I visited his office for my initial consult and made me feel very at ease with his extensive knowledge and professionalism. Dr. Martin is a meticulous surgeon and I would recommend him to anyone. I underwent a breast reduction/lift and was thrilled with both the appearance I was left with after my surgery, as well as my ease of recovery. I would definitely choose him as my doctor again!"
J.
Healthgrades
Related Posts