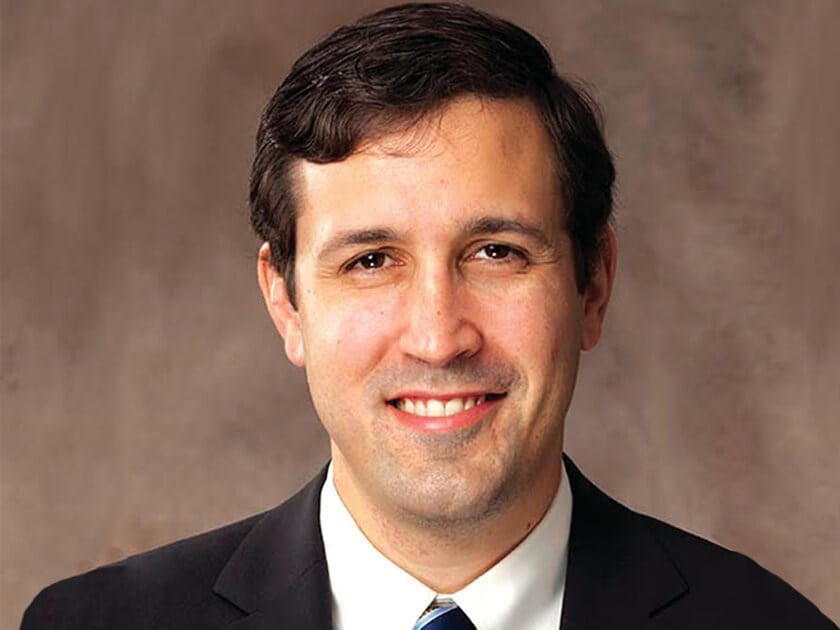 Dr. Justin P. Martin is a plastic surgeon in Dothan, AL who specializes in aesthetic and reconstructive surgery for the face, breast, and body. He is double board-certified by both the American Board of Surgery and the American Board of Plastic Surgery. Dr. Martin grew up in Dothan and has been educated at some of the most prestigious universities in the South. During medical school, Dr. Martin discovered his deep passion for plastic surgery. He was particularly attracted to the creative aspects of the specialty, and the opportunity to take care of patients of all ages and with a wide variety of problems.
As a double board-certified professional, Dr. Martin is adept at both surgical and nonsurgical cosmetic care for men and women. With his artistic skill and keen eye, Dr. Martin creates personalized treatment plans that emphasize beautiful, natural-looking results. Some of his top procedures include breast augmentation, breast lifts, tummy tucks, lower body lifts, and facelifts. In addition, he offers several specialized dermal procedures including Mohs reconstruction, skin cancer excision, and scar revision. He is also expertly trained and highly experienced in administering injectable wrinkle relaxers and fillers for a refreshed and more youthful face.
Dr. Martin completed his undergraduate education at Vanderbilt University in Nashville, TN where he graduated with honors. He then continued his education at the University of Alabama School of Medicine in Birmingham, AL. He was selected to continue his training at UAB in the department of surgery, where he completed a rigorous, comprehensive residency in general surgery. From there, he served his plastic surgery residency at the prestigious University of Virginia in Charlottesville, VA. After he completed his training, he elected to return to Dothan, AL to open Martin Plastic Surgery.
Dr. Martin is widely known for his excellence, outstanding care, and compassionate bedside manner by both colleagues and patients. His work has earned him the "Honor Roll" recognition by Healthgrades and the title of "Top Doctor" by Real Self. As an exemplary professional, he is a member of the American Society of Plastic Surgery and the Southeastern Society of Plastic Surgery. These are prestigious organizations that consist of high-level experts to help advance the field of plastic surgery for patients worldwide.
Mericli A.F., Martin J.P., Campbell C.A. "An Algorithmic Anatomical Subunit Approach to Pelvic Wound Reconstruction." Plastic and Reconstructive Surgery. 137(3): 1004-17, 2016.
Martin J.P., Wang J.S., Hanna K.R., Stovall M.M., Lin K.Y. "Use of Tranexamic Acid in Craniosynostosis Surgery." Plastic Surgery. 23(4): 247-51, 2015.
Constantian M.B., Martin J.P. "Why Can't More Good Surgeons Learn Rhinoplasty?" Aesthetic Surgery Journal. 35(4): 486-9, 2015.
Martin J.P., Chambers J.A., Long J.N. "Use of Radial Artery Perforator Flap from Burn-Injured Tissues." Journal of Burn Care and Research. 29(6): 1009-1011, 2008.
Tubbs R.S., Tyler-Kabara E.C., Aikens A.C., Martin J.P., Weed L.L., Salter E.G., Oakes W.J. "Surgical Anatomy of the Dorsal Scapular Nerve." Journal of Neurosurgery. 102(5): 910-911, 2005.
Tubbs R.S., Tyler-Kabara E.C., Aikens A.C., Martin J.P., Weed L.L., Salter E.G., Oakes W.J. "Surgical Anatomy of the Axillary Nerve within the Quadrangular Space." Journal of Neurosurgery. 102(5): 912-914, 2005.
Dr. Martin is married to his lovely wife, Kate. They have two beautiful children, Parish and Helen. They love living in the Wiregrass area and serving their local community. When not in the office, Dr. Martin and his family take advantage of every minute they get to spend together making new memories. They especially enjoy spending time at the beaches of Panama City and Destin, FL.
Reviews
"Dr Martin is incredible! He does an amazing job! Very kind compassionate and caring! I had a wonderful experience there from the time you walk in till the time you leave you are treated with great dignity and and compassion ! I highly recommend Dr Martin. He did a fantastic job with my surgical needs and I could not be more proud of my results!"
A.E.
Facebook
"Dr. Martin and his staff are absolutely incredible! The office staff are very friendly, and they remember who you are (which goes such a long way with me). Dr. Martin himself, is very honest and takes the time to explain procedures and why he may suggest something different. I got the tummy tuck, lipo to flanks and breast augmentation, all of it had turned out so well (I'm only 2 weeks post op), and so far it has been a great journey. I could not recommend Dr. Martin or his office enough! You won't be disappointed!"
A.D.
Google
"Dr. Martin and his staff are just extraordinary. I appreciated how they listened to my concerns. I did weeks of research trying to find a great plastic surgeon and after my first appointment at Martin plastic surgery I knew I made the right decision. After surgery, I felt confident that I would be very pleased with my results. I feel that Dr. Martin is very caring about his patients. Being an hour and a half from the office, I was still able to voice concerns and have help with concerns. I couldn't be happier with my reduction results. Dr. Martin is very great at what he does, even while being prepped for surgery the nurses all assured me I'd be very happy with my results. Great experience!"
C.W.
Google
"Life.Changing.Experience! Trust Him and the Process!! - I had my procedure a year ago in June 2022. I would've write a review sooner, but it wouldn't have been as meaningful. The office itself is beautiful, clean, and pristine. I felt a sense of calm and comfort the moment I opened the door. And that is something you don't realize you need until your nerves start to strike.The staff is absolutely caring!! Any time you call or have a question, you speak to them directly; never a voicemail or automation. They remember you by name and build a bond with you immediately. I never felt, and still do not feel, like a generic patient when I see them. After my procedure, I called and Dr. Martin himself answered and spoke to me directly. How often does that happen?!. On my first consult, Dr. Martin listened to my concerns and then provided his professional opinions and feedback. Trust him and the process! He knows what he is doing and he is a perfectionist. When it comes to your body, you do not want anything less than that.I have read that his "bedside manner is lacking". If you truly feel that way, then you did not do as instructed or had unrealistic expectations (that he will warn you about). He comes off a bit quiet and serious, at first, but I took it as him being thorough and that what needed to be done was not something to be taken lightly. The more time spent prior to my actual procedure and the follow-ups after, he became more talkative. His professionalism should be appreciated. He respects his patients fully and they respect him as well. This past year I have watched my body change just as Dr. Martin told me it would. It looks PERFECT! Everything he said to look out for and do, I have. I said it before and I'll say it again… Trust Him and the Process!! Dr. Martin did more for me than just a surgical procedure… He gave me back something that I didn't think I'd ever see again… ME! If you are scared or worried or whatever the case may be about having a procedure done, Stop! It is not what you have to lose, but what you have to gain. I would do it a hundred times over and all the exact same way. Thank you Dr. Martin, and all the beautiful ladies in the office, for taking care of me the way that you have. I will never forget it!!!"
V.
RealSelf
"Absolutely wonderful experience from the entire staff in Dr. Martins office they will make you feel not only comfortable but like you are talking with your best friend. Dr. Martin skills and care for his patients will make you happy with your decision to choose Martin Plastic Surgery to take care of you! They take care of you from start to finish you never feel like you are being left in the dark or just another surgery, you feel like you are the most important person during your entire treatment from consultation through healing till your final appointment. I could not be happier with how I look and feel! Thank you all so much!"
S.M.
Google
Related Posts