Just a little extra fat in the upper neck area can create the presence of a "double chin" that can be unwanted to both women and men. The additional pockets of fat under the chin (also known as the submental area) can be caused by genetics, aging, or weight fluctuations that lead to a softer jawbone and chin for a less defined profile. Approved by the FDA (Food and Drug Administration), Kybella is a new nonsurgical treatment for upper neck fat. The active component in Kybella is a synthetic version of deoxycholic acid, which works similarly like the body's natural DA to dissolve and absorb fat cells. After it is injected under the chin, you can see a visible decrease in fat. When the fat is destroyed, the cells cannot return, so you can enjoy your new, slim neck and strong jawline for years to come. Call our Dothan, AL office to learn more.
The ideal candidates for Kybella injections have excess fat in the upper neck (submental area), which creates a double chin or unwanted fullness. This injection treats resistant pockets of fat that can't be reduced with normal weight loss techniques due to genetics, aging, and several other conditions. If you are at a healthy, stable weight, but exercise and diet have not helped to reduce the fat in your upper neck, Kybella may be the correct treatment for you. While Kybella can reduce small or moderate pockets of fat in the upper neck, larger pockets of fat may be better suited for surgical neck liposuction at Martin Plastic Surgery.
Reviews
"When searching for a plastic surgeon for a tummy tuck, I relied on Google searches. I called two surgeons and my first appointment was with Dr. Martin. I found all of his staff to be super friendly. From the phone call, to checking in, to my nurse and with Dr. Martin himself. He made me feel comfortable and answered all of my questions directly. I left his office feeling peace about my consult that I never went to meet with the second surgeon I called. I've recently gone back for my second follow up appointment and it was another pleasant experience. I am 6 weeks out from my procedure and am so happy I finally had this done. And my new belly button looks so natural. If you are looking for a plastic surgeon, this is the place for you. I am already planning on using Dr Martin again in the future."
- J.P. /
Google /
Jun 17, 2022
"I went to Dr.Martin for a consultation back in November of 2021 after my drastic weightloss. The office was clean, the staff is so sweet and caring, and was given multiple options for my surgery. He was very clear on what to expect, healing time, and aftercare of my surgery. In March of 2022 I had a 360 Lower Body Lift and every phase I went through he answered my questions, nurses called me back, and reassured me to trust the process. Even though I wanted my tubes pulled early and hated every minute of it, he was right on with leaving them in. Without his expertise on it I probably would of had swelling I didn't want. In the end Dr Martin is a gem in the Dothan plastic surgery area. I'm so happy I went with him and I'm amazed on how well my scars are so minimal! What ever you do, don't sleep on seeing him. He's really great at what he does. Go see him!"
- A.T. /
Google /
May 17, 2022
"For my 40th birthday I wanted to give myself the gift of a tummy tuck. Dr Justin Martin came highly recommended to me by a co worker. After a very thorough consultation I scheduled the surgery. Dr Martin told my husband as I was being taken back for surgery that , "he would see him tonight", at almost 8pm we had given up on seeing him but sure enough here he came walking in the door. Dr Martin told me I wouldn't have any pain just soreness and that was definitely the case. I was up walking around by 7am the next morning when Dr Martin made his rounds. I cannot rave about my results, Dr Martin or his staff enough! Best thing I ever did was have this surgery! My confidence is through the roof and I just love the way I look and feel in my skin now!"
- K.B. /
Google /
Apr 27, 2022
"He and his entire office staff are very pleasant and caring - Dr Martin is absolutely the best Plastic Surgeon around. He and his entire office staff are very pleasant and caring from the very first time you walk in the office. The results are amazing and you won't find a better plastic surgeon. Also, let me add that I had almost no pain at all."
- P. /
RealSelf /
Mar 31, 2022
"Awesome staff love Dr. Martin work"
- A.S. /
Google /
Feb 22, 2022
Previous
Next
Kybella is performed during an appointment in one of our treatment rooms. Dr. Martin will usually apply a numbing ointment to the treatment area, if requested, once the skin has been cleansed. The injection lasts around 15 minutes, which comprises of several small injections into the upper neck area. Patients may only need a single treatment to reach their goal, while others may need multiple injections spaced three weeks between each appointment at Martin Plastic Surgery.
Kybella doesn't need general anesthesia, so you are able to leave our office when you are ready to return to your normal routine. You may have short-term swelling, bruising, or numbness under your chin, but this shouldn't last more than a few days. Contact Martin Plastic Surgery right away if you are experiencing any unusual symptoms, such as difficulty swallowing, facial muscle weakness, or if your facial expressions are uneven. While the fat that is eliminated do not regenerate, the remaining cells can become larger, so you should keep a stable weight after your Kybella treatments to keep new pockets of fat from developing. Ideal results after this procedure leave your neck appearing slimmer and tighter and your neckline will be better defined.
Frequently Asked Questions
How much does Kybella cost?
The price of Kybella treatments will depend on the size of the area being treated. Before your consultation, a customized plan will be created that can work to fit your specific budget. A member of our team can also discuss alternative payment options with you during your consultation.
How does Kybella work?
The active ingredient in Kybella, deoxycholic acid, works to break down and destroy fat cells in the body. After they are destroyed, these fat cells will not grow back. Therefore, additional Kybella treatments are not typically necessary once you have reached your desired outcome.
Can Kybella be used to treat other areas of the body?
Currently, Kybella is only available for treatment of the area below the chin. Kybella has been proven to effectively reduce the appearance of a double chin. However, it has not yet been FDA approved for use on other areas of the body.
Who is not eligible for a Kybella treatment?
There are a few factors that could make an individual unable to receive a Kybella treatment. Candidates must be over the age of 18, cannot be pregnant or breastfeeding, and cannot have any infection at the treatment site. Prior to receiving treatment, you should share any health concerns and your medical history with your injector so that they can decide if you are eligible for treatment.
How many treatment sessions will I need?
During your consultation, a customized treatment plan will be tailored to meet your desired results. Most often, patients receive between 2 – 4 Kybella treatments before achieving their wanted outcome. Kybella treatments must also be spaced about one month apart with six maximum treatments total.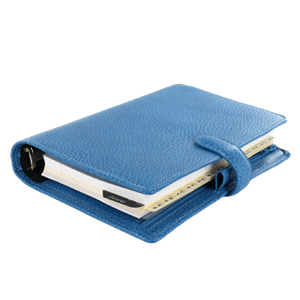 Plan Your Procedure
Average Procedure Time

5 - 10 minutes

Procedure Recovery Location

Outpatient
Contact Us
Even though everybody else in your family has to hide their genetic double chin, it does not mean you will. Make a consultation with Dr. Martin to get more information about the new Kybella injections at Martin Plastic Surgery in Dothan, AL. Reduce submental fat so you can have a strong, well-defined jawline today. We look forward to helping you achieve your best profile yet with this nonsurgical treatment.
Related Procedures