When you struggle with how your facial skin appears because of dark spots or sun damage, Martin Plastic Surgery can perform a skin analysis at our Dothan, AL office to determine if you qualify for IPL (intense pulsed light) therapy. Also known as a "photofacial," IPL is a skin rejuvenation treatment that will lighten, brighten, and tighten your facial complexion. A photofacial may be a noninvasive process; however, it can be highly effective and create beautiful outcomes. Led by plastic surgeon Dr. Justin Martin, our aesthetic team uses IPL to heat the skin cells and ignite the natural healing process to increase the production of collagen. Over time, you should begin to see a healthier complexion with an improved tone and less dark spots. This is a great procedure with minimal downtime that will lighten, brighten, and tighten your complexion.
Reviews
"Recovery was easier than I anticipated - Dr.Martin and his staff have been absolutely incredible to work with. I went to my first consultation with anticipation of shopping around but felt so comfortable in his office that I left a deposit that day. I went in for a breast lift with implant and a tummy tuck with muscle repair. I was never pressured to have additional services and services that I did want, that he could have profited off of, he told me I did not need. At all of my appointments Dr.Martin and his staff made me feel comfortable and put all my fears at ease. Surgery day I was well taken care of and Dr.Martin made his rounds to come and check on me the next day. All of his staff quickly responded to my crazy after care questions and never made me feel like I was a burden. Recovery was was easier than I anticipated and I could not be happier with my results. Even a year post procedure, I still check in with Dr.Martin and his staff. I highly recommend Dr.Martin to anyone looking to have a breast augmentation or tummy tuck."
- A. /
RealSelf /
Feb 04, 2021
"Highly highly highly recommend Dr. Martin! His staff is amazing and his bed side manner is the best! I love my results from my tummy tuck! If you are considering plastic surgery go to see Dr Martin! You will be 110% satisfied!"
- S.A. /
Google /
Jan 29, 2021
"Dr. Martin and his staff are top notch professionals. They are so warm and caring. He is a very skilled surgeon who seems like a perfect perfectionist, and that is what one wants in a plastic surgeon. I would recommend them to everyone."
- W.W. /
Google /
Dec 08, 2020
"After being diagnosed with breast cancer, I was sent to their office for a double mastectomy with reconstruction. The results were far greater than I imagined. I was not familiar with the practice but I'm glad our paths crossed. Dr. Martin is brilliant and precise. The nurses and staff are always pleasant and they do care about their patients. I highly recommend them!"
- C.B. /
Facebook /
Nov 18, 2020
"I received a breast reduction from Dr. Martin and absolutely love it! His team and him did an amazing job from my consultation to post surgery check up. They made surgery and my recovery a breeze!"
- J.G. /
Google /
Oct 07, 2020
Previous
Next
IPL reaches the deeper layers of your skin to improve several complexion concerns (particularly brown lesions and sun spots) with minimal or no downtime. Candidates for IPL at Martin Plastic Surgery may have a combination of concerns with their complexion, such as rosacea, sun damage, brown spots (hyperpigmentation), rough texture, visible pores, redness, freckles, sun and age spots, acne, or broken capillaries. A member of our highly experienced team will examine your skin to determine if you will benefit from IPL at your initial consultation.
The IPL photofacial procedure is performed at our Dothan, AL office in around 20 – 30 minutes. After application of topical numbing cream, IPL treatments are performed using a handheld wand that will pass over the skin while emitting intense light pulses. Most patients have only minimal to no discomfort during the IPL procedure.
There usually is no downtime following an IPL photofacial, but you may leave our office with your complexion a little pink and swollen. This will decrease naturally as the day continues and can be masked with cosmetics if you prefer. Over the course of 2 – 5 days, the sun damage and other irregularities under the skin will rise to the surface skin layers and then start to fade. It is very important to protect your skin with sunscreen after a Spectrum IPL treatment and to not pick at your skin. While you will have some visible improvements after your first treatment, your complexion will attain ideal results with multiple treatments. Our skin care team suggests most patients get 3 – 6 sessions each performed 4 weeks apart at Martin Plastic Surgery.
Frequently Asked Questions
How quickly will I notice the results of IPL?
Improvements can be seen following each treatment, but the best results will become noticeable about a month after a full series of treatments is completed. As each patient has different skin concerns, everyone will respond differently to treatment sessions. However, you will notice a gradual improvement of blotchiness, redness, sunspots, and age spots.
What are the possible side effects?
Most patients have very mild, temporary side effects. These include redness and swelling. These typically subside within a day or two of your treatment session. Your skin will be extra sensitive to the sun, and damaging UV rays can impact your results. You should wear sunscreen to protect your results and prevent future issues, like spots and redness.
Do I need to prep for IPL?
Patients about to undergo an IPL treatment are asked to skip sun exposure and self-tanners for about 4 weeks before their procedure. You should stop using minocycline, tetracycline, doxycycline or Retin-A/Renova a few days before your treatment and may be asked to take aspirin or ibuprofen a week before your procedure to help prevent bruising. You also need to protect the treated areas with sunscreen between sessions.
Why should I get multiple IPL sessions?
A full series of IPL treatment sessions are recommended to provide gradual, natural-looking improvements to your complexion. Every treatment will fade spots and other surface irregularities. Multiple treatments also produce longer-lasting improvements.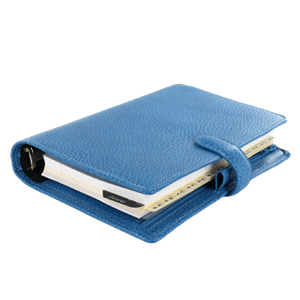 If your complexion isn't as youthful as it once was and you wish to reverse the effects of sun damage and aging, we encourage you to find out more about the IPL photofacial by contacting our Dothan, AL office. Schedule an appointment for a skin consultation with Dr. Martin or a member of our aesthetic team. With IPL photofacial treatments at Martin Plastic Surgery, we can reach the deeper layers of your skin to help you achieve the young, soft, radiant complexion you dream of.
Related Post