Scars are a very common skin flaw and may be located on any area of the body. For some people, a scar is an unwanted reminder of an old wound or some other issue that created a disruption to the skin. While some scars aren't an issue, certain scars are unsightly and unappealing. They may be too wide or too big, dark, bumpy, recessed, or raised. Based on where the scar is located and its characteristics, scar revision surgery can be performed to improve how it looks. Seasoned plastic surgeon Dr. Justin Martin is pleased to offer scar revision surgery at Martin Plastic Surgery to decrease the size and unsightly appearance of your scars. If you have an unappealing scar that is causing you discomfort or anxiety, call our Dothan, AL office today to learn more about scar revision. Dr. Martin will be happy to sit down with you to discuss all the benefits of this surgery and how it can help you.
There are various types of scars that range from size, color, and location. The type of scar you have will determine the surgical technique used to address your concerns. The most frequent scars Dr. Martin sees are:
Superficial Scars
The most subtle type of scars. Superficial scars don't cause any concerns besides a blemished appearance.
Keloid Scars
Keloid scars are larger in size and may be painful. The skin surrounding the scar is typically discolored and extends past the borders of the original wound.
Hypertrophic Scars
A hypertrophic scar may also be large. They tend to be thicker and grow in time, but hypertrophic scars don't typically extend past the original wound borders.
Contracture Scars
A contracture scar is deemed more complicated as the scar develops across a greater section of skin. A burn is one example of a contracture scar. In many cases, the scar feels tight and also impairs movement for some patients.
Reviews
"Dr. Martin and his staff are just extraordinary. I appreciated how they listened to my concerns. I did weeks of research trying to find a great plastic surgeon and after my first appointment at Martin plastic surgery I knew I made the right decision. After surgery, I felt confident that I would be very pleased with my results. I feel that Dr. Martin is very caring about his patients. Being an hour and a half from the office, I was still able to voice concerns and have help with concerns. I couldn't be happier with my reduction results. Dr. Martin is very great at what he does, even while being prepped for surgery the nurses all assured me I'd be very happy with my results. Great experience!"
- C.W. /
Google /
Apr 15, 2023
"Dr. Martin and his staff are absolutely incredible! The office staff are very friendly, and they remember who you are (which goes such a long way with me). Dr. Martin himself, is very honest and takes the time to explain procedures and why he may suggest something different. I got the tummy tuck, lipo to flanks and breast augmentation, all of it had turned out so well (I'm only 2 weeks post op), and so far it has been a great journey. I could not recommend Dr. Martin or his office enough! You won't be disappointed!"
- A.D. /
Google /
Dec 02, 2022
"Dr Martin is incredible! He does an amazing job! Very kind compassionate and caring! I had a wonderful experience there from the time you walk in till the time you leave you are treated with great dignity and and compassion ! I highly recommend Dr Martin. He did a fantastic job with my surgical needs and I could not be more proud of my results!"
- A.E. /
Facebook /
Oct 19, 2022
"Best of the best - he took my self esteem from a 2 to a 10 - Dr Martin and his staff are amazing. He took my self esteem from a 2 to a 10! I had a tummy tuck in 01/2021 and breast lift with implants 01/2022! You will not find a better doctor! He is very knowledgeable and gave me a body I use to dream about having. "
- S. /
RealSelf /
Sep 06, 2022
"Excellent experience from start to finish. Beyond pleased with my results. The staff has been excellent and helpful throughout the process. Dr. Martin is thorough and explains everything well. I appreciate is honesty and candor. Overall very professional and rewarding experience."
- R.T. /
Google /
Aug 25, 2022
Previous
Next
Men, women, and children who have a scar that is unsightly, bothersome, or creates insecurity and embarrassment may consider scar revision surgery. It's critical for candidates at Martin Plastic Surgery who get scar revision surgery to understand that although this treatment does improve the physical appearance of the scar and decrease its size, it won't be able to make it completely disappear. The type of procedure performed will be based on where the scar is, the type of scar, the size, depth, and shape.
Dr. Martin may use a local or general anesthesia on the complexity of the case. During most scar revisions, the scar is removed and the skin is then re-sutured with a clean, thin line. For scars that exist due to improper healing, this may be a big improvement. Larger scars or contracture scars will often require a more extensive procedure for correction.
Following a scar revision treatment, incision care is an important aspect of the healing process. Dr. Justin Martin or a member of his staff can provide detailed instructions to help you care for your wound so the revised scar is smaller, thinner, and lighter. As mentioned, the scar cannot be completely erased; however, most well-performed scar revision treatments can lead to a softer, more natural complexion.
Frequently Asked Questions
How much does it cost?
The cost of your procedure relies on a variety of factors including the area being treated, the type of scar, and the size of the scar. During your consultation we can provide an estimated cost of your procedure. We also accept many payment options and we offer several financing options.
What about scarring?
Post-surgery care is critical when it comes to scar revision. Patients must adhere to proper wound care to promote better healing of the new wound resulting in a less visible scar. Although a scar will still exist on the site, patients note a significant improvement. It can take up to a year or more to see the final results.
Nonsurgical options?
Scars that are depressed or concave may benefit from an injectable filler. There are a wide variety of fillers on the cosmetic market that may be considered. During the procedure, the filler will be injected into the skin through a syringe. Dr. Martin may manipulate the outside of the skin to help shape the surface accordingly.
Can this be combined with another procedure?
Yes. Typically, treatments will include a dermal filler or if you are concerned about other skin issues such as moles or lesions, these can be removed at this time as well. During your initial meeting with Dr. Martin, it's important that you discuss all your concerns so he can help address your cosmetic needs with a customized treatment plan.
Does it hurt?
Since some form of anesthesia is used, patients typically experience little to no discomfort during treatment. After the procedure, patients may feel sore, itchy, or experience some mild redness and swelling.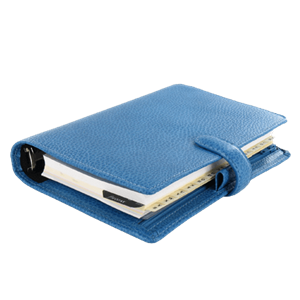 Plan Your Procedure
Recovery Time

2-4 weeks

Average Procedure Time

variable

Post-op Follow-up

two weeks

Procedure Recovery Location

Outpatient
Contact Us
Improve Your Scar's Appearance
When you have an unsightly scar that troubles you, Martin Plastic Surgery has numerous options to make it less noticeable. After examining the shape, size, type, and depth of your scar, a revision treatment plan can be developed to help minimize its appearance. Using surgical or nonsurgical procedures, Dr. Martin will transform the scar and surrounding skin for a more natural and normal appearance. Our office invites you to contact Martin Plastic Surgery in Dothan, AL to schedule your scar consultation.
Related Procedures