For women and men alike, hanging skin and excess fat along the abdominal region can be frustrating despite efforts to lose it. Significant weight loss, childbirth, and aging are the most common reasons that an individual may not be able to attain a slim and tight abdomen. A tummy tuck is a body contouring treatment that successfully transforms the abdominal region, creating extraordinary outcomes for patients. Board-certified plastic surgeon Dr. Justin Martin performs tummy tuck surgery that addresses these patients' needs. This cosmetic treatment at Martin Plastic Surgery in Dothan, AL allows patients the opportunity to have a new, youthful shape and renewed confidence. Read more about how an abdominoplasty can eliminate excess fat and skin while it also tightens the abdominal muscles for a stunning shape. Contact us today to schedule your consultation.
Tummy Tuck Reviews
"For my 40th birthday I wanted to give myself the gift of a tummy tuck. Dr Justin Martin came highly recommended to me by a co worker. After a very thorough consultation I scheduled the surgery. Dr Martin told my husband as I was being taken back for surgery that , "he would see him tonight", at almost 8pm we had given up on seeing him but sure enough here he came walking in the door. Dr Martin told me I wouldn't have any pain just soreness and that was definitely the case. I was up walking around by 7am the next morning when Dr Martin made his rounds. I cannot rave about my results, Dr Martin or his staff enough! Best thing I ever did was have this surgery! My confidence is through the roof and I just love the way I look and feel in my skin now!"
- K.B. /
Google /
Apr 27, 2022
"When searching for a plastic surgeon for a tummy tuck, I relied on Google searches. I called two surgeons and my first appointment was with Dr. Martin. I found all of his staff to be super friendly. From the phone call, to checking in, to my nurse and with Dr. Martin himself. He made me feel comfortable and answered all of my questions directly. I left his office feeling peace about my consult that I never went to meet with the second surgeon I called. I've recently gone back for my second follow up appointment and it was another pleasant experience. I am 6 weeks out from my procedure and am so happy I finally had this done. And my new belly button looks so natural. If you are looking for a plastic surgeon, this is the place for you. I am already planning on using Dr Martin again in the future."
- J.P. /
Google /
Jun 17, 2022
"I've waited a year to write this review because I wanted to watch my body and see how it healed during recovery. I had a breast augmentation and tummy tuck, in June of 2021 and I can honestly say that I'm in love with the results. Dr. Martin listens to your wants and concerns and provides his honest opinion of what he can achieve."
- L.M. /
Google /
Aug 04, 2022
"Best of the best - he took my self esteem from a 2 to a 10 - Dr Martin and his staff are amazing. He took my self esteem from a 2 to a 10! I had a tummy tuck in 01/2021 and breast lift with implants 01/2022! You will not find a better doctor! He is very knowledgeable and gave me a body I use to dream about having. "
- S. /
RealSelf /
Sep 06, 2022
"Dr. Martin and his staff are absolutely incredible! The office staff are very friendly, and they remember who you are (which goes such a long way with me). Dr. Martin himself, is very honest and takes the time to explain procedures and why he may suggest something different. I got the tummy tuck, lipo to flanks and breast augmentation, all of it had turned out so well (I'm only 2 weeks post op), and so far it has been a great journey. I could not recommend Dr. Martin or his office enough! You won't be disappointed!"
- A.D. /
Google /
Dec 02, 2022
Previous
Next
Tummy tuck surgery can be performed on both men and women. If you have loose skin in addition to excess fat in the abdomen, this surgical treatment can help you regain a slimming and more toned figure. Dr. Martin recommends that you be at a healthy weight before undergoing this treatment. Tummy tuck surgery is not a weight loss procedure — it focuses on loose skin. A form of liposuction is often incorporated during the procedure to target fat. Women interested in abdominoplasty should be past childbearing so that the results are not impacted.
Tummy tuck surgery is performed using general anesthesia. There are several methods that come into consideration when this surgery is performed by Dr. Martin, which is customized according to the individual's needs. To start, the incision type is selected based upon the quantity of excess skin. Some individuals with severe loose skin might benefit best from an extended tummy tuck. This method makes the incision from hip to hip, just on top of the pubic section. Some individuals who have minimal skin laxity may be better candidates for a smaller incision. These patients still benefit from tummy tuck surgery, but will simply have a less expansive scar. Most patients will also have internal sutures placed to tighten the abdominal muscles. Regardless of the technique used, all abdominoplasty procedures at Martin Plastic Surgery involve the excision of loose skin and liposuction.
After your tummy tuck surgery, you will be carefully examined and sent home wearing a compression device to assist with swelling. Walking and standing will be challenging for awhile, so you should take it easy for a couple days. Walking becomes less painful once the muscles relax and the incision heals. You should be able to resume normal activities within two weeks. Workouts can begin around 6 – 8 weeks or earlier if you are given permission by Dr. Martin. The stomach will feel sore and tight at first, but you will feel normal once healed.
Frequently Asked Questions
How much does a tummy tuck cost?
At the time of your consult, Dr. Martin will create your unique tummy tuck plan to reach your desires and goals before estimating costs. He will be able to better estimate your costs once the type of abdominoplasty is decided, which technique will be used, whether liposuction will be used, and other factors. To ensure you get high-quality results from an experienced plastic surgeon, Martin Plastic Surgery makes it easier to afford your tummy tuck by accepting several forms of payment and by offering financing options.
What type of tummy tuck should I get?
During your initial consultation, Dr. Martin will listen to your concerns and goals before performing a physical exam. Then, he can help you decide the technique that will produce your best results. A full abdominoplasty is better if you would like to address loose skin in both the lower and upper stomach, whereas a mini abdominoplasty is better for problems under your belly button, such as a "pooch." The extended technique can address issues in the stomach, plus your upper thighs and hips.
What will my scars look like?
The incisions needed for your abdominoplasty will vary based on which technique is being used. Dr. Martin places incisions in areas that are less visible so they may be easily hidden by underwear or a swimsuit. Following your tummy tuck, it is important to adhere to your scar management instructions so your incisions heal properly and eventually blend into your natural skin.
Can I get pregnant after a tummy tuck?
Although you may still get pregnant following an abdominoplasty, it will likely affect your results. Dr. Martin strongly encourages that you be finished building your family before you get an abdominoplasty. If you do become pregnant following your tummy tuck, another surgery may be done to refresh your stomach.
Can I get a tummy tuck with another surgery?
Many patients combine a second body surgery with an abdominoplasty to get more dramatic results. At your initial consultation with Dr. Martin, talk to him about all of your desires so that a comprehensive surgical plan may be created to match your aesthetic goals. You might combine abdominoplasty with breast enhancement surgery, lower body lift, or brachioplasty. If you want to rejuvenate multiple areas after having children or losing a lot of weight, you might be a candidate for after weight loss surgery or a mommy makeover.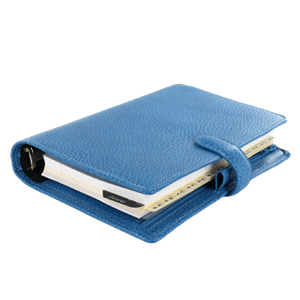 Plan Your Procedure
Recovery Time

6 weeks

Average Procedure Time

2:30 - 4:00

Post-op Follow-up

two weeks

Procedure Recovery Location

Outpatient
Contact Us
A variety of factors can result in a sagging stomach that leaves behind loose skin. We understand it can be annoying and frustrating — surgery is usually the only way to overcome this. If you are tired of having the loose skin in your abdominal region, regardless of the severity, cosmetic surgery by Dr. Martin in Dothan, AL can help you get the body that you want. We invite you to call Martin Plastic Surgery for more information.
Related Procedures
Related Post