The term gynecomastia refers to male breast enlargement. This condition is one that can result in a feminine-appearing chest due to the abnormal growth of breast tissue. Many times, gynecomastia is related to an unknown hormonal condition. It may also be caused by certain medications, steroids, major weight gain or loss, or it can be hereditary. Men with this condition generally feel self-conscious, more so in situations where the chest area is visible, such as at the beach or pool or at the gym. Board-certified plastic surgeon Dr. Justin Martin performs cosmetic breast surgery for men who suffer from gynecomastia. This cosmetic treatment has a high success rate and is one of the more common cosmetic surgeries for men at Martin Plastic Surgery in Dothan, AL.
Reviews
"I highly recommend Dr. Martin! He is amazing and his nurses are amazing He exceeded my expectations. 🤩"
- S.K. /
Facebook /
Jan 01, 2022
"I came here about a year ago for a consultation and knew right away that he was the one I wanted to see. I came all the way from Gadsden, Al just to see him and I don't regret it at all. I had a breast reduction. He was very excellent and thorough he marked me up multiple times before surgery and made sure it was perfect before starting. He was excellent to make sure I was in good hands before sending me all the way home and even helped to get a night stay at the hospital from my insurance. You could tell he cared a lot about his patience health and wanted to make sure that nothing bad happened. He made everything so effortless with worrying about things and now a year later and my scars look amazing. He tried always working his schedule around to see me because I am so far away and answered any questions I had. I could go on but needless to say 10/10 would recommend him!!!"
- J. /
Google /
Nov 19, 2021
"Dr. Martin and his staff are incredible. I don't say that lightly. I wish every medical office/clinic in this area was ran the way his is! Thank you for everything!"
- J.D. /
Google /
Oct 22, 2021
"Dr.Martin is professional , respectful and doesn't make you feel uncomfortable. I'm happy with my surgery results. The office itself is very neat and welcoming. The front desk lady is to me the best I ever crossed around the area. The back ladies are very nice as well. I'm blessed to meet them all. 💜"
- Z.D. /
Facebook /
Sep 16, 2021
"I cannot recommend Dr.Martin and his staff enough! They are all so welcoming and nice! You will be pleased with anything you have done there!"
- A.B. /
Facebook /
Aug 19, 2021
Previous
Next
Gynecomastia surgery is reserved for men with visible excess breast tissue that cannot be corrected through diet and exercise. If you feel bothered by the look of your chest (but are at a good weight), you could possibly benefit from this surgery by Dr. Martin at Martin Plastic Surgery. Male teens may also attain positive results from gynecomastia treatment; however, a future procedure may be necessary later as an adult if new breast tissue continues to grow. In your initial consultation with Dr. Martin, treatment considerations will be presented, including the likelihood of having surgery to correct the condition.
Fat removal is generally utilized during gynecomastia surgery. Performed under general anesthesia, liposuction is used in some cases to remove excess fat from the chest region. In addition, any loose or wrinkled skin can be excised to produce a more masculine look, and then the nipple will be surgically reshaped and placed into a more correct position. For most men, this technique requires an incision near where the glandular tissue resides. After the pockets of fat and excess skin have been addressed, Dr. Martin will tighten the remaining skin. One or both of these techniques could be used, and this depends on the individual patient.
For complex cases where a more invasive technique was used, a small tube for draining may be inserted to help with fluid. The outcomes following gynecomastia treatment are almost immediately seen and most men are extremely pleased with the cosmetic enhancement. Any incisions made during this procedure take a few weeks to heal and any scars left behind are barely seen. You will need to hold off on strenuous exercise and weight training until Dr. Martin has cleared you to do so. The results after gynecomastia treatment will create a new masculine-appearing chest.
Frequently Asked Questions
How much does male breast reduction cost?
Excessive male breast tissue (gynecomastia) is a medical problem that is best handled by an experienced surgeon. For this reason, Dr. Martin suggests you focus on how to get your best results rather than costs. To help make male breast reduction surgery fit your budget, Martin Plastic Surgery accepts several forms of payment and we also offer several financing options. While surgery for gynecomastia is commonly not covered by health insurance, in some cases a portion of the surgery may be eligible for insurance coverage.
What causes gynecomastia?
Gynecomastia develops in men when there is an imbalance in hormones. Most often, gynecomastia is connected to the long-term use of androgens and anabolic steroids. It may also be the result of using illegal drugs, including marijuana or heroin. Gynecomastia might also be triggered by some medical conditions (for example, hyperthyroidism, hypogonadism, and tumors) as well as some medications (for example, highly active antiretroviral therapy for AIDS, chemotherapy, and anti-anxiety medications).
How can I tell if I have gynecomastia?
Gynecomastia occurs in men when there is an overgrowth of breast tissue in the chest, which can cause swelling, pain, and tenderness. Some patients might have pseudogynecomastia (false gynecomastia), so Dr. Martin suggests patients to try to lose weight by following an exercise plan and healthy diet before considering surgery. If you still have excess breast tissue when you are at a healthy weight, Dr. Martin will perform a physical exam and order diagnostic tests as needed.
Can gynecomastia be treated with exercise or pills?
Male breast reduction surgery is the most effective treatment for gynecomastia. Currently, the FDA (Food and Drug Administration) hasn't approved any medications for the treatment of gynecomastia. Although they aren't approved for the treatment of gynecomastia, a few breast cancer medications (for example, Raloxifene or Tamoxifen) might give you minimal improvements. Upper body weight training to increase the pectoral muscles will not reduce the excess breast tissue and could even make the breasts look bigger.
Will this fix puffy or pointy nipples?
Glandular gynecomastia can cause puffy or pointy nipples. If you are concerned about this, be sure to tell Dr. Martin at your consultation. He will personalize your surgical plan to select the best incision pattern and technique to improve your nipples. Oversized areolas may also be corrected in surgery for gynecomastia. It is crucial to be open and honest with Dr. Martin about all your concerns and desires during your initial consultation, so he can make sure you are happy with your results.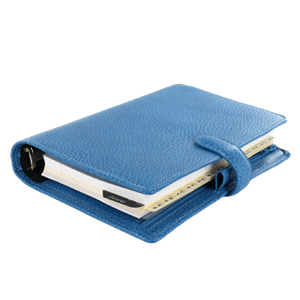 Plan Your Procedure
Recovery Time

4-6 weeks

Average Procedure Time

1:00 - 3:00

Post-op Follow-up

two weeks

Procedure Recovery Location

Outpatient
Contact Us
Restore your Masculine Chest
If you are frustrated with the side effects of male breast enlargement (gynecomastia), we invite you to contact our office and schedule a consultation with Dr. Martin to learn about the male breast reduction procedures available at at Martin Plastic Surgery. Once you have had treatment for gynecomastia, you won't have to keep hiding your chest when you go to the gym and beach. We have helped many Dothan, AL men to regain their self-confidence.