Unfortunately, many men and women who have lost a significant about of weight tend to have problem areas that cannot be addressed with diet and exercise alone. Typically, this includes the upper and mid back or bra line area. While you may love your new figure, weight loss can leave behind back rolls, and droopy folds of excess skin that can prevent you from embracing your new look to the fullest. Board-certified plastic surgeon Dr. Justin Martin is excited to offer back lift surgery (also known as a bra line lift or back tuck). This procedure will trim away sagging bulges of skin that reside on the upper back and sides of the chest to create a slimmer contour. Many patients opt to combine liposuction with a back lift to also address isolated pockets of fat. If you have been struggling to achieve the shape you desire, call Martin Plastic Surgery in Dothan, AL to learn more about how a back lift can help correct your concerns.
Reviews
"When searching for a plastic surgeon for a tummy tuck, I relied on Google searches. I called two surgeons and my first appointment was with Dr. Martin. I found all of his staff to be super friendly. From the phone call, to checking in, to my nurse and with Dr. Martin himself. He made me feel comfortable and answered all of my questions directly. I left his office feeling peace about my consult that I never went to meet with the second surgeon I called. I've recently gone back for my second follow up appointment and it was another pleasant experience. I am 6 weeks out from my procedure and am so happy I finally had this done. And my new belly button looks so natural. If you are looking for a plastic surgeon, this is the place for you. I am already planning on using Dr Martin again in the future."
- J.P. /
Google /
Jun 17, 2022
"I went to Dr.Martin for a consultation back in November of 2021 after my drastic weightloss. The office was clean, the staff is so sweet and caring, and was given multiple options for my surgery. He was very clear on what to expect, healing time, and aftercare of my surgery. In March of 2022 I had a 360 Lower Body Lift and every phase I went through he answered my questions, nurses called me back, and reassured me to trust the process. Even though I wanted my tubes pulled early and hated every minute of it, he was right on with leaving them in. Without his expertise on it I probably would of had swelling I didn't want. In the end Dr Martin is a gem in the Dothan plastic surgery area. I'm so happy I went with him and I'm amazed on how well my scars are so minimal! What ever you do, don't sleep on seeing him. He's really great at what he does. Go see him!"
- A.T. /
Google /
May 17, 2022
"For my 40th birthday I wanted to give myself the gift of a tummy tuck. Dr Justin Martin came highly recommended to me by a co worker. After a very thorough consultation I scheduled the surgery. Dr Martin told my husband as I was being taken back for surgery that , "he would see him tonight", at almost 8pm we had given up on seeing him but sure enough here he came walking in the door. Dr Martin told me I wouldn't have any pain just soreness and that was definitely the case. I was up walking around by 7am the next morning when Dr Martin made his rounds. I cannot rave about my results, Dr Martin or his staff enough! Best thing I ever did was have this surgery! My confidence is through the roof and I just love the way I look and feel in my skin now!"
- K.B. /
Google /
Apr 27, 2022
"He and his entire office staff are very pleasant and caring - Dr Martin is absolutely the best Plastic Surgeon around. He and his entire office staff are very pleasant and caring from the very first time you walk in the office. The results are amazing and you won't find a better plastic surgeon. Also, let me add that I had almost no pain at all."
- P. /
RealSelf /
Mar 31, 2022
"Awesome staff love Dr. Martin work"
- A.S. /
Google /
Feb 22, 2022
Previous
Next
You might be a candidate for a back lift if you have lost a significant amount of weight or are at a healthy stable weight with excess skin and folds on the back. Many patients who undergo this procedure have tried diet and exercise without success. We invite you to set up a private consultation with Dr. Martin to discuss all your questions and concerns to determine if this treatment is right for you and your cosmetic goals.
A back lift takes just about 1 – 2 hours to complete and is performed under general anesthesia. It is considered an outpatient procedure, which means patients will be free to return home the same day. During a back lift surgery, an incision is generally made across the upper back from one side to the other, usually where the bra line resides. Excess skin and tissue are trimmed away, and the remaining skin just above and below the bra strap is pulled tight and then sutured.
After surgery, you will be fitted with a compression garment with a large back strap to help compress the surgical area and keep the incision protected. Some discomfort and tightness will initially be felt, but this subsides after a few weeks. Dr. Martin will also provide specific aftercare instructions to help in the recovery process. It's important to adhere to all instructions as they will help speed up the healing period and aid in providing the best results possible. For most, the outcome is a tighter, flatter, more toned back, which allows patients to wear more types of clothing with confidence. The scars, once healed, are usually hidden under the bra strap.
Frequently Asked Questions
How common is this procedure?
This procedure has gained popularity over the years, especially as more and more individuals are losing weight thanks to the success of bariatric weight loss surgery. The majority of patients love their results.
Combination surgery?
Weight loss patients who undergo skin removal or body contouring generally do not put emphasis on their backs—at first. They commonly go for the tummy tuck, thigh lift or breast lift to correct loose skin. In some cases, a back tuck can be the final stage in the skin removal process. It is very common for patients to consider combining several procedures with a back lift for optimal results. For example, patients undergoing a tummy tuck and butt lift may also address their back at the same time.
What about scarring?
Scarring is definitely a part of this procedure, but the good news is that the scarring is usually hidden under the bra strap or a bathing suit top. Men who lose weight and wish to undergo a back tuck will have great results from the surgery, but unfortunately will have to understand that a visible scar will also be a part of the surgical outcome.
Can't I just have lipo?
Liposuction is still the best surgical method used for fat removal today. However, patients who are candidates for a back tuck are not dealing with excess fat, but instead, loose skin. Liposuction cannot remove loose skin, only a skin removal surgery will achieve this. A back lift is the best way to attain a flat, toned back for patients with loose skin and rolls on the back.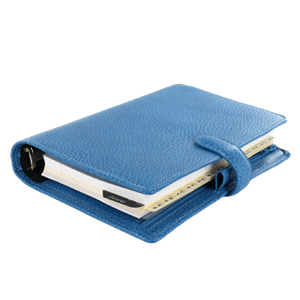 Plan Your Procedure
Recovery Time

4-6 weeks

Average Procedure Time

1:30 - 2:00

Post-op Follow-up

two weeks

Procedure Recovery Location

Outpatient
Contact Us
If you have lost a significant amount of weight or are unhappy with the extra skin on your back, call Martin Plastic Surgery in Dothan, AL today to learn more. We will be happy to set up a private consultation with Dr. Martin so you can sit down with him to discuss all your questions and concerns. He can help create a customized treatment plan that is unique to your needs. Don't let excess skin stand in the way of achieving a sexy smooth back. You deserve to look and feel your best.
Related Procedures