About Breast Reduction Surgery
Oversized breasts can create social and functional concerns for women. Furthermore, overly large and unbalanced breasts can lead to self-image issues and overall embarrassment, as well as aches and pains. Dr. Justin Martin is a plastic surgeon in Dothan, AL who helps countless women rebuild their confidence and enjoy an active lifestyle through breast reduction surgery. Breast reduction at Martin Plastic Surgery removes excess fat, tissue, and skin to reshape the breasts to a more ideal size. This surgery also reduces the size of the nipples and moves them up so that they look natural with the new size. In most situations, a breast lift can be implemented to give a more perky and youthful appearance.
If you have excessively large breasts that get in the way of everyday life, breast reduction surgery may be what you need to attain the figure you desire. Breast reduction is an effective procedure for women who have emotional stress or cannot live a fulfilled and active life because of the size of their breasts. If you also suffer from consistent skin problems, back pain, or neck pain, breast reduction surgery can alleviate these medical conditions. It's crucial patients are at a healthy weight, and choose an experienced surgeon like Dr. Martin who listens to their aesthetic goals and has the knowledge to create a natural appearance.
Breast Reduction Reviews
"I came here about a year ago for a consultation and knew right away that he was the one I wanted to see. I came all the way from Gadsden, Al just to see him and I don't regret it at all. I had a breast reduction. He was very excellent and thorough he marked me up multiple times before surgery and made sure it was perfect before starting. He was excellent to make sure I was in good hands before sending me all the way home and even helped to get a night stay at the hospital from my insurance. You could tell he cared a lot about his patience health and wanted to make sure that nothing bad happened. He made everything so effortless with worrying about things and now a year later and my scars look amazing. He tried always working his schedule around to see me because I am so far away and answered any questions I had. I could go on but needless to say 10/10 would recommend him!!!"
- J. /
Google /
Nov 19, 2021
"Dr. Martin and his staff were VERY PATIENT and KNOWLEDGEABLE. 10 years prior, I had saline implants that I was only Ok with (they were done by another doctor). I could always feel the ripples in them. It was time for me to get them checked, and I was ready to go a little larger. I was very scared because one, it was a surgery, two, I didn't want to go through the pain, and three, it was during Covid. Fast forward, surgery went well, pain wasn't as bad, and THEY LOOK BEAUTIFUL! I highly recommend Dr. Martin and the gummy silicone breast implants.. very natural feeling!"
- S.R. /
Google /
Jan 20, 2022
"I've waited a year to write this review because I wanted to watch my body and see how it healed during recovery. I had a breast augmentation and tummy tuck, in June of 2021 and I can honestly say that I'm in love with the results. Dr. Martin listens to your wants and concerns and provides his honest opinion of what he can achieve."
- L.M. /
Google /
Aug 04, 2022
"DR. Martin and his team are so easy to talk with and are amazing. I had breast implants that had scar tissue surrounding the breast implants. This had happened at the very beginning and I had kept them for far too long. My breast was hard and hurt every day. My breast was leaking and all the medical DR's I went, and saw could not tell me why. I made an appointment with DR. Martin's office and from the moment I walked through the door they greeted me like family. I had my consult and DR. Martin whom gave me 2 chooses: 1. to remove the implants and scar tissue and put implants back in (however they could still have the scar tissue grow back) Or 2. to have the implants removed, scar tissue removed and do a lift. I chose option 2 and I am so happy I did my breast are perky and cute and I have no leakage and for the first time in 15 years I can lie on my stomach. Thank you! Dr. Martin, and staff, for all your support and guidance during this process. Sincerely, Kimberly Hayhurst"
- K.H. /
Google /
Aug 05, 2022
"Dr. Martin and his staff are absolutely incredible! The office staff are very friendly, and they remember who you are (which goes such a long way with me). Dr. Martin himself, is very honest and takes the time to explain procedures and why he may suggest something different. I got the tummy tuck, lipo to flanks and breast augmentation, all of it had turned out so well (I'm only 2 weeks post op), and so far it has been a great journey. I could not recommend Dr. Martin or his office enough! You won't be disappointed!"
- A.D. /
Google /
Dec 02, 2022
Previous
Next
Surgical breast reduction is conducted with the patient under general anesthesia. The duration of the surgery depends on several factors, including what incision method is used, the general technique, and finally, the degree of reduction. The areola and nipple area repositioning will also be a factor. In most cases, liposuction is necessary for fat removal to reduce the breast size. During the consultation, all of these aspects are addressed with Dr. Martin. Based on the complexity of the size and overall reduction, either an inverted-T or a straight line (vertical) incision will be used. Breast fat and tissue will then be removed, and the remaining skin and tissue will be tightened.
Once surgery has been completed, patients will be monitored closely in our private recovery area and then either released home or kept overnight in the hospital for observation. A drain tube is usually inserted near the incision area. A compression bra will be placed. In a few months, the breasts will settle and the post-surgery effects will diminish. The majority of our patients at Martin Plastic Surgery say they feel lighter, relieved, and more self-assured. Following surgical breast reduction, you can enjoy the clothes you have always wanted and feel confident with your new shape. Keep in mind it is important to maintain a healthy body weight so the outcomes are not negatively impacted.
Frequently Asked Questions
How much does breast reduction surgery cost?
Your cost for breast reduction surgery can be reviewed with Dr. Martin in your consultation. When he has created your personal treatment plan, it is easier to calculate your costs, including facility fees, anesthesia, and more. Reduction surgery usually leads to a dramatic improvement in all aspects of life, which is why our staff will help you find financing options if needed to help make your treatment easy to afford. We will also help you talk to your health insurance provider to see if your policy covers some of your expenses.
Will my insurance cover breast reduction?
Your health insurance might pay part of the cost of your surgery if it is considered medically necessary. If you want to use your insurance, talk to Dr. Martin so he can help you with your insurance claim.
Will my nipples be moved?
Usually, the nipples and areola will be moved up to a central position during breast reduction surgery. Dr. Martin will select an incision technique so the nipple and areola are easy to move higher. Your options will be explained in your consultation before Dr. Martin helps you choose the best treatment plan to meet your goals.
Can I breastfeed after a breast reduction?
Reduction surgery can affect breastfeeding. Although some women can still breastfeed after a surgical reduction, other women cannot. There is a chance that breast reduction will interfere with breastfeeding.
Can my breasts re-grow after surgery?
Following breast reduction surgery, your breasts may get smaller or bigger with dramatic weight changes. This is why it is better to be at a healthy weight prior to your surgery so that you can easily maintain your results. In your consultation, Dr. Martin will discuss the best ways to prepare for your reduction and what you can do after to help make sure your results last.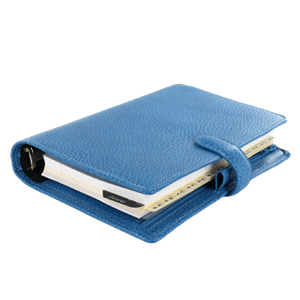 Plan Your Procedure
Recovery Time

4-6 weeks

Average Procedure Time

2:00 - 3:00

Post-op Follow-up

two weeks

Procedure Recovery Location

Outpatient
Contact Us
Smaller Breasts, Larger Life
Dr. Martin has helped so many women regain a more active life with breast reduction surgery. During the consultation at Martin Plastic Surgery, Dr. Martin will discuss all of the steps to attain your aesthetic desires and create a customized surgical plan to fit your goals. There is no reason to continue simply accepting the lack of confidence or discomfort that can accompany large breasts. We invite you to call our office in Dothan, AL to learn more about this outstanding breast reduction treatment.
Related Procedures