About Facial Fat Grafting
There are many options that restore the fullness and contours of your face; however, facial fat grafting is growing in popularity because of its natural-looking results and long-lasting benefits for the skin. Lost volume, most commonly caused by aging, is usually most prominent in the areas around the eyes, cheeks, and mouth. Facial fat grafting is used to diminish some of the more typical signs of aging, and it restores plumpness by smoothing facial wrinkles and folds in your face through your natural fatty tissue. By taking excess fat from areas of your body, plastic surgeon Dr. Justin Martin can artfully re-inject the purified fat to the desired areas of your face for beautiful, lasting results. With facial fat grafting, you don't just see a more youthful facial appearance, you improve the contours of your body. To learn more about facial fat grafting, contact Martin Plastic Surgery in Dothan, AL to schedule a consultation with Dr. Martin.
Facial Fat Grafting Reviews
"I am 64 years old and decided to get a lower face lift (neck and jowls) I went to one surgeon for consultation . He turned out to be very insulting and extremely rude. Well, I lost heart. It took me several months, researching and with the help of my daughter (she is an esthetician). I finally decided to try one more surgeon in the same area where I live . Dr Justin Martin of Martin Plastic and Reconstructive Surgery in Dothan , AL. I was so apprehensive about another consultation, however, I really wanted to have the surgery. Well, I walked in and his staff, Monica, Sabrina and Kate, were so welcoming, I felt so comfortable. Had my consultation and Dr Martin was just as awesome and professional as his staff. By the time I left that consultation, I was ready for surgery. We had decided along with the Neck and jowls lift I would also get fat injected into my cheeks. Dr Martin informed me of what to expect and of the healing process. It is now four weeks out from the day of surgery. My stitches are out, I have had no problems and very thankful for Dr Martin's professional technical skills. And so very thankful to his beautiful staff. As a result of my surgery, I am looking hot! All kidding aside, I am very happy with the results. I am seeing a much fresher, healthier, happier me. I have a ways to go in the healing process, but I am thrilled."
- I.B. /
RealSelf /
Nov 22, 2019
Previous
Next
A fat transfer can help if you want to add volume that looks natural to certain places on your face. Transferring fat to your face may improve wrinkles such as laugh lines, smile lines, and Crow's feet. Fat may also be used to improve the visibility of acne scars and sunken areas of your face. You may also enhance your cheeks and lips for a rejuvenated appearance. With results similar to an injectable wrinkle filler, such as Restylane or Juvéderm, a facial fat transfer is a great choice if you'd like longer-lasting results. In order to be a good candidate for a facial fat transfer, you need to have enough extra fat on your body to fulfill your goals.
Facial fat grafting is a two-step procedure that begins with the liposuction of preselected body parts. Most commonly, fat is removed from the abdomen, hips, thighs or flanks and only small amounts of fat are typically needed. The donor fat is refined to a more purified form so that Dr. Martin can inject them into locations on the face where volume is requested.
Depending on the location where fat is to be removed, you may be offered general and/or local anesthesia. It's typically a simple outpatient surgery that can be done in one sitting or can be combined with other procedures, including a facelift, neck lift, brow lift, or eyelid surgery. If you are only undergoing facial fat grafting, then the healing period should be one week or less with optimal results noticed in days. This quick recovery makes the surgery an outstanding option for a quick, beautiful outcome.
Frequently Asked Questions
How much does this cost?
The cost for a fat transfer is based on how much fat is being extracted and the size of the area that needs volume. After a thorough assessment, Dr. Martin will determine how many injections are needed to create the desired volume and will prepare a treatment plan with costs for you to consider.
Filler or fat transfer?
The injectable filler market has made huge strides in offering patients wonderful options for adding facial volume and softness. While many patients prefer fillers for ease and convenience, others desire a natural approach by using their own fat. Both methods create effective, gorgeous results. Patients who are very thin and have limited body fat may not be candidates for a fat transfer, thus a filler may be their best option.
Can it be combined with another procedure?
Yes. Facial fat grafting can be combined with other treatments such as BOTOX or injectable fillers. In addition, patients who undergo facial cosmetic surgery, such as a facelift, neck lift, or chin augmentation, often need additional volume to create the soft result they are seeking. Therefore, this procedure has become a popular treatment to complement a surgical result or to enhance the outcome of other nonsurgical procedures.
How long does it take?
The procedure time for a facial fat transfer will vary depending on how much fat is being removed, as well as the volume needed to attain the desired result. While most dermal filler injections take 30 minutes or less, a facial fat transfer is a more tedious approach due to the treatment process, which is completed in two steps. For most patients, facial fat grafting alone usually takes just about an hour.
Most common areas for use?
Facial fat grafting can be used in a number of locations to fill in volume, add softness, and create a younger-looking effect on the face. It is ideally designed to augment or enhance the mid-face or cheek bones so that this area appears fuller without having to undergo surgery. We use the most innovative techniques in fat grafting so the results are natural looking and long lasting.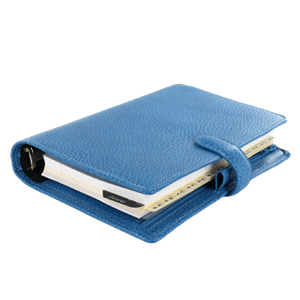 Plan Your Procedure
Recovery Time

3-5 days

Average Procedure Time

20 - 30 minutes

Post-op Follow-up

two weeks

Procedure Recovery Location

Outpatient
Contact Us
A fat transfer is a brilliant way to add volume, even out fine lines, and enhance your gorgeous face. When you wish for a more youthful, glowing look with a short recovery, we encourage you to find out more about a fat transfer at Martin Plastic Surgery, and how it can help you meet your aesthetic goals. It's a great choice for those who want a natural enhancement and long-lasting results. Contact our Dothan, AL practice today to set up your appointment with Dr. Martin for this innovative procedure.
Related Procedures