About Breast Reconstruction
Breast reconstruction surgery can be performed to restore one or both of the breasts to an attractive size, shape, and appearance following a lumpectomy or mastectomy. It is also used to repair the chest if it has been damaged by a birth defect or trauma. Advances in reconstructive surgery make it easier for breast cancer patients to feel whole again and have breasts that look natural after removal or damage. This surgery generally involves several procedures and different stages that may be done at the beginning of your breast cancer treatment or delayed until the treatment is complete. Board-certified plastic surgeon Dr. Justin Martin creates a personalized surgical plan with compassion as we help you and your cancer team to restore your physical appearance and confidence at Martin Plastic Surgery in Dothan, AL.
Breast Reconstruction Reviews
"Dr. Martin did my breast reconstruction after a bilateral mastectomy in March of 2016. He is very kind and caring and takes his time explaining all procedures. I would recommend him to anyone. During a very scary time he put me at ease."
- J.O. /
Facebook /
Dec 27, 2016
"Breast Reconstruction After Bilateral Mastectomy - Chose Dr. Martin to do my breast reconstruction. He is so kind and caring and takes his time explaining all procedures. During a scary time he puts your mind at ease. It's like talking to a friend. Very happy with the results. Expanders, implants, nipple reconstruction, tattoos. Would recommend him to anyone"
- J. /
RealSelf /
Dec 27, 2016
"Breast Reconstruction After A Double Mastectomy - I was nervous to say the least when I had my consultation Dr. Martin and his staff were amazing at helping to ease my worries. So far I could not be more please with the results I have gotten! I would recommend Dr. Martin to anyone!"
- A. /
RealSelf /
Oct 01, 2020
Previous
Next
Reconstruction of the breast(s) is an extremely individualized surgery. Each patient will be required to have an in-depth consultation appointment with Dr. Martin to determine their surgical plan from their concerns, needs, and available techniques. If you are considering reconstruction, it is important that you are emotionally prepared for reconstruction and understand realistic expectations for results. While Dr. Martin aims to give you an attractive, natural appearance, your reconstructed breast(s) may not have the same look, feel, or sensation as your original breast(s).
There are many surgical techniques available to reconstruct the breast. There are also multiple factors that Dr. Martin considers when deciding on the technique that will give you your best results. A few of these factors include your specific cancer diagnosis, when the reconstruction is performed, whether you will use implants or natural tissue, and if nipple reconstruction or nipple-sparing is a part of the treatment plan. To recreate the breast, you must have enough tissue to fully cover the breast mound. Flap techniques accomplish this by using your own skin, muscle, and fat to build and cover the breast. The most frequent flap techniques are:
TRAM Flap
This technique takes muscle, skin, and fat from your abdomen to rebuild the breast. The tissue selected to build the new breast may be removed from the stomach or the tissue may stay connected to the donor location, maintaining the original blood supply.
Latissimus Dorsi Flap
This technique uses muscle, fat, and skin from your back. During this technique, tissue is taken from the back to the breast(s) via a surgically created path so it stays attached to the donor location, which keeps the original blood supply in place.
Additional Considerations
Although flap procedures are a common and highly successful method for breast reconstruction surgery, most women chose to have their breast(s) reconstructed with the tissue expansion method. This technique places a tissue expander beneath the breast skin after the mastectomy and then gradually fills it with a saline solution over 4 – 6 months to stretch the skin naturally. After expansion, the tissue expander is exchanged for a permanent breast implant. After your reconstruction, you can further improve the look by having nipple reconstruction. There are several methods to reconstruct the nipple and areola so that they appear natural.
Surgical breast reconstruction is done in several steps. In some phases (like the flap creation, tissue expansion, or implant placement), general anesthesia may be used. Patients typically stay in the hospital for at least one night after the initial surgery. Regular checks with breast exams and mammograms are essential and highly recommended for your ongoing health.
Frequently Asked Questions
Does insurance cover my surgery?
The Women's Health and Cancer Rights Act (WHCRA) of 1998 requires health insurance policies that cover breast cancer surgery (mastectomy) to cover reconstruction surgery as well. If you have health insurance, a team member at Martin Plastic Surgery will help explain your policy and benefits. We can also assist you with getting any needed information to your insurance carrier.
Which technique should I choose?
With so many options, there is no single reconstruction technique that works for every patient. The recommended method for you will be based on your concerns, wants, and physique. In your initial consultation, Dr. Martin will explain your choices, including both flaps and implants, so you can understand the advantages and drawbacks of each before deciding which is best for you. Whether you choose a flap or implants, Dr. Martin will do his best to make your results look natural.
What about nipple reconstruction?
This is done as an outpatient procedure and is the last step of the breast reconstruction process.
Should I have reconstruction with my mastectomy or wait?
The timing of your breast reconstruction is a personal decision. Some patients decide to get their breast(s) reconstructed along with their mastectomy, while others decide to defer reconstruction surgery. Dr. Martin suggests you make an appointment for a consultation following a diagnosis of breast cancer so you can start thinking about your choices including when you want to have breast reconstruction surgery. If you want to get reconstruction with your breast cancer treatment, Dr. Martin will collaborate with your oncology team to plan your care. If you had a mastectomy in the past but never had your breast reconstructed, it can still be done. Please call our office for more information.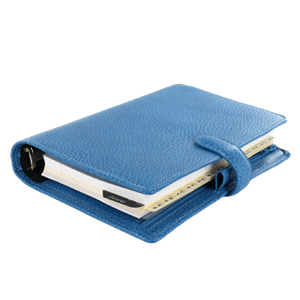 Plan Your Procedure
Recovery Time

6 weeks

Average Procedure Time

2:00 - 6:00

Post-op Follow-up

two weeks

Procedure Recovery Location

inpatient
Contact Us
Reclaim Your Self-Confidence
Although the process of breast reconstruction can take time, it's probably one of the most beneficial surgeries for our patients at Martin Plastic Surgery. It may help improve the physical and emotional impact of breast cancer treatment while also allowing you to reclaim your figure and self-confidence. If you have breast cancer, have had an injury to the chest, or have a congenital defect that affects the appearance of your breasts, we encourage you to contact our Dothan, AL office and make an appointment with Dr. Martin.
Related Procedures