Board-certified plastic surgeon Dr. Justin Martin provides a wide range of dermal filler products to help correct signs of facial aging, addressing wrinkles, lines, and lost volume. It is a popular brand of injectable wrinkle fillers since it treats several issues with specialized formulas for long-lasting results. Restylane uses a synthetic version of the body's natural HA (hyaluronic acid), providing the complexion a softer, natural appearance that is fuller and more supple. A custom dermal filler plan can treat mild, moderate, or severe facial wrinkles and lines, and also add fullness to the lips and cheeks. Martin Plastic Surgery carries a selection of Restylane products, including:
Restylane: Addresses facial folds and wrinkles
Restylane Defyne: Fills in deep laugh and smile wrinkles
Restylane Lyft: Creates lift and volume in the mid-face
Restylane Refyne: Corrects moderate laugh and smile wrinkles
Restylane Silk: Adds fullness in the lips and fills in vertical lines on the lips
Restylane treatments are suitable for any patient older than 21 years old who wants to improve their overall appearance. Since it has so many formulas, your treatment will be customized to fit your needs. Restylane may help you treat early signs of age, such as fine lines throughout the face, or boost the fullness in your cheeks and lips. It may also improve moderate to severe wrinkles, like frown lines, laugh lines, Crow's feet, marionette lines, nasolabial folds, and more. Some treatments contain lidocaine, so you need to share any allergies at your pre-treatment consultation with Dr. Martin to prevent a negative reaction.
Reviews
"When searching for a plastic surgeon for a tummy tuck, I relied on Google searches. I called two surgeons and my first appointment was with Dr. Martin. I found all of his staff to be super friendly. From the phone call, to checking in, to my nurse and with Dr. Martin himself. He made me feel comfortable and answered all of my questions directly. I left his office feeling peace about my consult that I never went to meet with the second surgeon I called. I've recently gone back for my second follow up appointment and it was another pleasant experience. I am 6 weeks out from my procedure and am so happy I finally had this done. And my new belly button looks so natural. If you are looking for a plastic surgeon, this is the place for you. I am already planning on using Dr Martin again in the future."
- J.P. /
Google /
Jun 17, 2022
"I went to Dr.Martin for a consultation back in November of 2021 after my drastic weightloss. The office was clean, the staff is so sweet and caring, and was given multiple options for my surgery. He was very clear on what to expect, healing time, and aftercare of my surgery. In March of 2022 I had a 360 Lower Body Lift and every phase I went through he answered my questions, nurses called me back, and reassured me to trust the process. Even though I wanted my tubes pulled early and hated every minute of it, he was right on with leaving them in. Without his expertise on it I probably would of had swelling I didn't want. In the end Dr Martin is a gem in the Dothan plastic surgery area. I'm so happy I went with him and I'm amazed on how well my scars are so minimal! What ever you do, don't sleep on seeing him. He's really great at what he does. Go see him!"
- A.T. /
Google /
May 17, 2022
"For my 40th birthday I wanted to give myself the gift of a tummy tuck. Dr Justin Martin came highly recommended to me by a co worker. After a very thorough consultation I scheduled the surgery. Dr Martin told my husband as I was being taken back for surgery that , "he would see him tonight", at almost 8pm we had given up on seeing him but sure enough here he came walking in the door. Dr Martin told me I wouldn't have any pain just soreness and that was definitely the case. I was up walking around by 7am the next morning when Dr Martin made his rounds. I cannot rave about my results, Dr Martin or his staff enough! Best thing I ever did was have this surgery! My confidence is through the roof and I just love the way I look and feel in my skin now!"
- K.B. /
Google /
Apr 27, 2022
"He and his entire office staff are very pleasant and caring - Dr Martin is absolutely the best Plastic Surgeon around. He and his entire office staff are very pleasant and caring from the very first time you walk in the office. The results are amazing and you won't find a better plastic surgeon. Also, let me add that I had almost no pain at all."
- P. /
RealSelf /
Mar 31, 2022
"Awesome staff love Dr. Martin work"
- A.S. /
Google /
Feb 22, 2022
Previous
Next
Restylane injections are performed in the minor procedure room at Martin Plastic Surgery. A numbing cream may be put on the treatment areas for greater comfort if requested. The product is injected into your skin with a fine needle, and massaged so it reaches the selected areas. Several injections may be performed followed by a cold compress to help control inflammation. Every Restylane product is injected the same way but on different areas treated according to your unique concerns and aesthetic goals.
Once your Restylane injections are complete, you may resume work. Your recovery will vary based on what you are having treated, so ask your injector about what you should expect. The treated areas may be slightly swollen and red, but this usually fades away in a few hours. Bruising may be a factor, but this may be camouflaged with cosmetics. It's suggested that you avoid exercise for 24 hours, and you should sleep with the head propped up for the first night. Many patients will notice visible changes right after treatment, but it may take 1 – 2 weeks until the final results develop. Restylane injections often last up to one year based on the formula selected.
Frequently Asked Questions
What does this cost?
Injectable fillers are a great way to turn back the hands of time without spending a fortune. During the consultation, we will assess your skin and address the areas of concern by determining how many units of Restylane are needed to attain the right result. Since each treatment plan is customized for the patient, the number of units will vary by case. The total cost will be determined based on how many areas we are treating and the volume of the filler injected. Fillers are a fraction of the cost of a surgical procedure, which is why so many patients turn to nonsurgical skin rejuvenation first before considering cosmetic surgery.
What is Restylane most commonly used for?
While Restylane is a great filler for lines and wrinkles on the face, it is one of the more popular fillers used in our practice to add volume to the lips so they look fuller. Lip augmentation results using Restylane typically last up to six months and for some patients, the results can last even longer. Patients must be 21 years of age to receive a Restylane injection.
How often do I need to come back for a touch-up?
On average, an injection using a filler such as Restylane can last between six months to a year. This varies by patient. To maintain the results, most patients return between 5 – 9 months for a follow-up injection, which is a safe timeframe to receive another injection. Our office can set you up on a treatment schedule and regimen so that the results remain optimal throughout the weeks and months following each session.
Does it hurt?
Patients may feel some minor discomfort when receiving an injection using a filler product. Prior to the treatment, we will use a numbing ointment to help decrease any discomfort that one may feel as the injections are taking place. We also use a gentle cold compression to help with swelling and bruising.
Will I look fake?
Injectable fillers, when performed by a trained and skilled injector, offer gorgeous outcomes for patients. The goal is to achieve a result that looks soft and natural. Restylane adds volume to areas that are depleted, fills in lines and diminishes wrinkles, and creates subtle enhancements that make a significant improvement to how our patients look and feel. We pride ourselves on offering expert injections that can take years off a patient's face and add that natural glow they are looking for.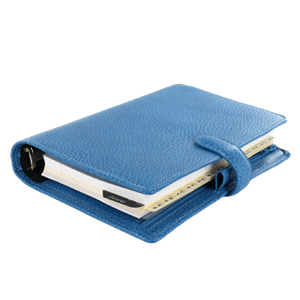 Plan Your Procedure
Average Procedure Time

5 - 10 minutes

Procedure Recovery Location

Outpatient
Contact Us
Soften Lines and Wrinkles
Revive your youth with a fast and effective nonsurgical cosmetic procedure. Restylane is a popular injectable treatment at Martin Plastic Surgery, filling in wrinkles and lines or boosting fullness to give you a softer, glowing appearance. Contact our Dothan, AL office for your consultation with Dr. Martin to get more information on the benefits of Restylane and other nonsurgical treatments. We look forward to hearing from you.
Related Procedures