About Laser Skin Resurfacing
Skin resurfacing with Erbium Yag laser technology at Martin Plastic Surgery is a noninvasive aesthetic treatment that utilizes pulsating beams of energy to remove damaged skin cells layer by layer. This innovative procedure is performed for the reduction of facial wrinkles and lines, as well as for diminishing skin irregularities, such as pigmentation, dyschromia, melasma, and other flaws. Sometimes referred to as a laser peel, laser skin resurfacing is considered an effective treatment for people who want clearer, softer, younger-looking skin. Based on your personal skin care needs, this treatment can be customized for the best results. There is little recovery time associated with Erbium Yag laser skin resurfacing treatments while outstanding results are often achieved. Any questions or concerns may be reviewed with Dothan, AL plastic surgeon Dr. Justin Martin during your initial consultation.
Reviews
"Dr. Martin and his staff are incredible. I don't say that lightly. I wish every medical office/clinic in this area was ran the way his is! Thank you for everything!"
- J.D. /
Google /
Oct 22, 2021
"Thank you to Dr. Martin and his staff. I had a breast lift and ecstatic about the results. They made me feel comfortable from the beginning of the process. Dr. Martin is a very skilled surgeon and anything less than perfection, in my opinion is not for him. You will not regret your decision to have Dr. Martin as your surgeon!!!"
- B.O. /
Google /
Aug 19, 2021
"I had a panniculectomy and I'm very pleased with the results. I never had any pain whatsoever with this surgery. Dr. Martin and his staff are very knowledgeable and awesome people. I will use him again if I have any more reconstructive surgery no questions asked he is that good. B. Robinson"
- B.M. /
Facebook /
Jun 10, 2021
"When you walk in the door you feel welcome. Awesome, friendly and professional how I would describe him and his staff. This was my first experience with plastic surgery. I am 6 wpo and kicking because I didn't have it done earlier in life. Dr Martin took awesome care of me. I would recommend him to anyone. If could give him 10 stars I would."
- K.C. /
Google /
Apr 09, 2021
"I could not be happier with Dr. Justin Martin, as well as all the nurses and staff. He truly has a gift. From the initial consultation to the actual surgery and follow ups, this has been the best experience of my life. I have wanted to get my breasts reduced and lifted for a long time but was hesitant because of others I have seen. I looked at Dr. Martin's work and after meeting with him, I knew that I wanted him to do my surgery. He came highly recommended by several people. The results are amazing and I'm so thrilled with everything. He has truly changed my life. I would recommend him to everyone. I am very thankful for him and everyone in his office."
- T.K. /
Google /
Mar 31, 2021
Previous
Next
Erbium Yag laser skin resurfacing is ideal for patients who are unsatisfied with their overall complexion. If you have noticed and are unhappy with sun-damaged skin, age spots, acne scars, fine lines and wrinkles, pigmentation, or melasma, this procedure may be ideal for you. This technology is also helpful for treating rough texture, scaly patches, or other skin surface problems. Lastly, it's important that patients understand that there may be a brief recovery period needed following laser therapy with redness and peeling for 3 - 7 days. Matters of healing and recovery will be discussed in detail at your initial consultation.
After you arrive at Martin Plastic Surgery for your Erbium Yag laser treatment, a topical numbing cream will be applied to your face to help reduce discomfort so that you can relax throughout your appointment. Throughout the procedure, you will lie comfortably in one of our special treatment chairs while the laser handpiece passes over your skin, directly targeting the designated areas for improvement. The laser energy is designed to destroy damaged skin cells while also promoting new collagen growth.
A topical ointment will be applied to your skin just before you are released to return home for your recovery. The treatment area may look pink and will probably peel for 3 - 7 days. These symptoms subside in a few days, and you will look and feel better very quickly. Following treatment, each patient needs to limit their UV exposure and use sun protection. As your skin will peel during the healing process, it's important to avoid accelerating the recovery process and to prevent scarring by avoiding peeling or pulling at the flaking skin. After the peeling is finished, the treated skin should feel smoother while also appearing clearer, younger, and rejuvenated.
Frequently Asked Questions
How can I help my skin recover after a resurfacing treatment?
Dr. Martin or a member of our team will discuss ways to speed skin healing following your treatment. The most important factor is to not peel or pick flaking skin. Doing so can cause long-term damage and scars. You should also avoid all hair removal methods on the treated skin, which includes waxing, shaving, or depilatory creams. We can suggest a topical cream to help soothe treated areas.
How often should I get laser resurfacing treatments?
Based on the condition of your skin prior to treatment, you might need to wait weeks or even a few months between treatments. Laser skin resurfacing will give you results that last a long time; however, they do need a longer recovery period. You should inform our team of how frequently you want to return for appointments so we can consider this when recommending a treatment plan in your initial consultation.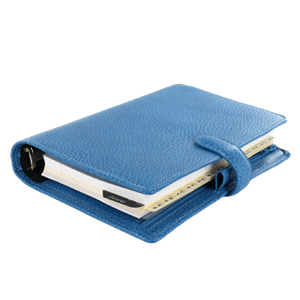 Your treatment with Erbium Yag laser skin resurfacing provides outstanding results if you are interested in achieving a more youthful appearance. If you are considering a change and want to hear more information about the benefits of this or other nonsurgical procedures Martin Plastic Surgery performs, we encourage you to contact our office in Dothan, AL today to schedule a consultative appointment with Dr. Martin.