About Breast Lift Surgery
Breast lift surgery is a body contouring procedure that redefines the breasts by removing loose skin and tightening the existing tissue to create a more youthful and perkier look. This brast reshaping surgery is reserved for women who have lost breast shape and volume and who are experiencing breast sag due to weight loss, pregnancy, or aging. Huge advancements in mastopexy techniques have made this cosmetic surgery so successful that new statistics from the ASPS (American Society of Plastic Surgeons) reveal an approximate 70% increase in demand since 2000. Seasoned plastic surgeon Dr. Justin Martin performs this surgery at Martin Plastic Surgery in Dothan, AL. By incorporating the most state-of-the-art methods, Dr. Martin can choose the correct technique according to the degree of driiponess present as well as the desired outcome.
Some women come to Martin Plastic Surgery believing they are candidates for breast augmentation, but after a private assessment, you may discover that a breast lift could be better suited. Patients whose breasts point downward generally need a lift to reduce skin looseness and to elevate the breasts to a higher position. If you have nipples that droop downward and your breasts appear stretched, a lift can dramatically help their appearance. Patients contemplating a breast lift should be in good health and at a healthy weight. Even though breast implants may be desired, in many cases a lift is all that it takes to achieve a patients goals.
Breast Lift Reviews
"Facebook PostRESULTS: On December 18, 2017 my mastopexy with saline implants took about 2.5 hours at Flowers Hospital and the process from registration to post op was smooth! The successful pre-op consultation involved Dr. Martin calmly and carefully drawing on my breasts with a Sharpie. Witnessing Dr. Martin taking time to execute a painstakingly detailed outline of the surgery gave me the confidence I needed to relax. The recovery is pretty tough for the first week (I saw Dr. Martin 2 days later per the schedule and two weeks post op) but as the weeks go by the soreness incrementally diminishes and at 6 weeks I felt tremendous! Today I am about 3 months out and my scars have healed nicely, my nipples are beautiful----actually PERFECT---the artistry astounds me! I felt and feel taken care of by Martin Plastic Surgery and when I called the office for a question between appointments; the nurse quickly responded! My self esteem is at an all time high and I am inspired to take care of my body like I never have before. My bra size (34DD) did not change, per my request, but I am no longer falling out on the side, the bottom, or back of my bras and my clothes fit properly--at last! WHY I CHOSE DR. MARTIN: I knew two friends who raved about the breast procedure results they achieved with Dr. Martin as their surgeon. Both friends complimented Dr. Martin's warm demeanor and the caring attitude of the entire office at Martin Plastic Surgery. I have been to many plastic surgeon's offices due to a dermabrasion procedure I had done when I was 25. You can tell a lot during the initial consultation. Martin Plastic Surgery's atmosphere is professional, calm, and unhurried. Dr. Martin's thoughtful discussion and examination of my breasts created a trusting atmosphere. I wasn't sure if I just wanted a breast lift or a breast lift with an augmentation so we explored all the options and he was clear on what my expectations were as to size and the recovery process with each surgery option.I scheduled the surgery at my consultation on November 9, 2017 and the surgery was performed on December 18, 2017! Prior to surgery, Dr. Martin insisted I get a mammogram since my last one had been two years ago. With a clear mammogram and my husband in tow, I showed up for surgery and my transformation began! If you are interested in this type of surgery, the office has my before and after pictures and I have signed a release, you will be impressed! I wish I had this surgery years ago because I am going to enjoy our summers and vacations so much more now!"
- M.H. /
Google /
Apr 17, 2018
"Breast Lift - Amazing Results - Dr. Martin and his staff are top notch. Monica, Sabrina and Kate are warm, friendly and fun. These ladies have a special way of making patients feel at home. Having a previous breast revision, I was unhappy with the results. I went to see Dr. Martin for suggestions to correct my uneven breast. Dr. Martin gave me an option that worked beautifully. I am more than thrilled with the results. He..."
- L. /
RealSelf /
Nov 20, 2018
"Recovery was easier than I anticipated - Dr.Martin and his staff have been absolutely incredible to work with. I went to my first consultation with anticipation of shopping around but felt so comfortable in his office that I left a deposit that day. I went in for a breast lift with implant and a tummy tuck with muscle repair. I was never pressured to have additional services and services that I did want, that he could have profited off of, he told me I did not need. At all of my appointments Dr.Martin and his staff made me feel comfortable and put all my fears at ease. Surgery day I was well taken care of and Dr.Martin made his rounds to come and check on me the next day. All of his staff quickly responded to my crazy after care questions and never made me feel like I was a burden. Recovery was was easier than I anticipated and I could not be happier with my results. Even a year post procedure, I still check in with Dr.Martin and his staff. I highly recommend Dr.Martin to anyone looking to have a breast augmentation or tummy tuck."
- A. /
RealSelf /
Feb 04, 2021
"Thank you to Dr. Martin and his staff. I had a breast lift and ecstatic about the results. They made me feel comfortable from the beginning of the process. Dr. Martin is a very skilled surgeon and anything less than perfection, in my opinion is not for him. You will not regret your decision to have Dr. Martin as your surgeon!!!"
- B.O. /
Google /
Aug 19, 2021
"Best of the best - he took my self esteem from a 2 to a 10 - Dr Martin and his staff are amazing. He took my self esteem from a 2 to a 10! I had a tummy tuck in 01/2021 and breast lift with implants 01/2022! You will not find a better doctor! He is very knowledgeable and gave me a body I use to dream about having. "
- S. /
RealSelf /
Sep 06, 2022
Previous
Next
A breast lift takes approximately two hours or more and is performed with the patient under general anesthesia. The duration of this procedure is dependent on the complexity of breast ptsosis. The surgical technique used for a breast lift typically falls under two categories — the technique is defined by the type of the incision. The inverted-T (known as an anchor) and the straight line vertical incisions are the most commonly used methods. After making the incision, any excess skin is removed along with fat and tissue that is not needed. The remaining skin is then tightened and the breasts are lifted so they appear healthy. In most situations, the size of the areola is decreased to be symmetric with the new breast. At this time, an implant or a fat transfer can be placed within the breast if this was discussed with Dr. Martin prior to surgery.
After the procedure, you will wear a surgical compression bra to help with swelling. After surgery, the swelling will diminish within a few weeks. Dr. Martin or a member of his team will provide detailed, home treatment care instructions to help your healing process. Your breasts will look and feel natural, and you will feel beautiful and more youthful.
Frequently Asked Questions
How much does a breast lift cost?
During your initial appointment, Dr. Martin will explore your desires and aesthetic goals before creating your personal treatment plan. Following that, he can better estimate your price. When done well, a breast lift will significantly enhance your appearance, so it is important to concentrate on having a skilled surgeon with years of training, like Dr. Martin, rather than trying to find the best prices. To help make cosmetic surgery affordable, Martin Plastic Surgery offers several financing options.
Do I need a breast lift or breast implants?
Whether you should have a breast lift, an augmentation with implants, or both depends on your unique concerns and goals. Oftentimes, a breast lift will enhance the form and fullness of your breasts with no need for implants. Dr. Martin will evaluate you and also listen to your goals at your consultation, then make a decision about whether you would benefit from implants, a lift, or an augmentation plus a lift.
Will my nipples be moved?
In most cases, the nipple-areola complex will be moved up as part of the breast lift. If your areolas are excessively large or stretched, then Dr. Martin can incorporate an areola reduction in your surgery.
How long will my results last?
With good care following surgery, your results can last for years. Your breasts will still age normally, which means you may start to see loose and sagging skin with time. Factors such as significant weight loss or gain can change your results, therefore it is best to stay at a steady weight following your breast lift. Pregnancy or breastfeeding following a breast lift may also alter your results, which is why Dr. Martin suggests patients wait until they are done having kids to get a breast lift.
Can a breast lift fix asymmetry?
A lift may improve asymmetry in your breasts if they're different in size, firmness, or level of sagging. Dr. Martin will evaluate the physical condition and appearance of your breasts in your consultation and talk about how a breast lift will be able to help you. In your surgery, he will adjust the tissue so your breasts are equal in position and size for better symmetry.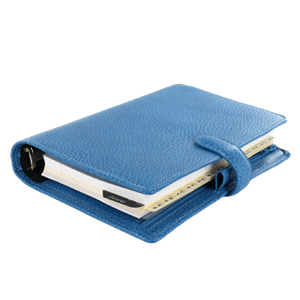 Plan Your Procedure
Recovery Time

4-6 weeks

Average Procedure Time

2:00 - 3:00

Post-op Follow-up

two weeks

Procedure Recovery Location

Outpatient
Contact Us
Related Procedures
Healthier-Looking Breasts
Mastopexy has changed the lives of countless Dothan, AL patients. If you suffer from sagging breasts that interfere with your daily activities or prohibit you from buying certain clothing, a mastopexy at Martin Plastic Surgery may be the answer to your problems. When you have your initial meeting, a thorough examination will be performed by Dr. Martin and your aesthetic concerns will be discussed. We will create a tailored treatment plan to assist in transforming your breasts. Please contact Martin Plastic Surgery to begin your cosmetic surgery journey.
Related Post