About Reconstructive Surgery
While treatment of your skin cancer is your primary concern, reconstruction of the target area is also important. Board-certified plastic surgeon Dr. Justin Martin offers post-Mohs reconstructive surgery for beautiful, natural-looking results. Dr. Martin utilizes local flaps and skin grafts to address specific areas on the face where cancer has been excised, such as the nose, ears, lips, forehead, and eyelids. Typically, once all the skin cancer is removed, Dr. Martin will work with your Mohs surgeon to coordinate the reconstructive procedure. If you plan on having Mohs surgery and desire a seamless look, call Martin Plastic Surgery in Dothan, AL to schedule a consultation today. Dr. Martin will be happy to sit down with you to determine if you are a good candidate for this procedure.
Reviews
"Absolutely wonderful experience from the entire staff in Dr. Martins office they will make you feel not only comfortable but like you are talking with your best friend. Dr. Martin skills and care for his patients will make you happy with your decision to choose Martin Plastic Surgery to take care of you! They take care of you from start to finish you never feel like you are being left in the dark or just another surgery, you feel like you are the most important person during your entire treatment from consultation through healing till your final appointment. I could not be happier with how I look and feel! Thank you all so much!"
- S.M. /
Google /
Oct 18, 2023
"Life.Changing.Experience! Trust Him and the Process!! - I had my procedure a year ago in June 2022. I would've write a review sooner, but it wouldn't have been as meaningful. The office itself is beautiful, clean, and pristine. I felt a sense of calm and comfort the moment I opened the door. And that is something you don't realize you need until your nerves start to strike.The staff is absolutely caring!! Any time you call or have a question, you speak to them directly; never a voicemail or automation. They remember you by name and build a bond with you immediately. I never felt, and still do not feel, like a generic patient when I see them. After my procedure, I called and Dr. Martin himself answered and spoke to me directly. How often does that happen?!. On my first consult, Dr. Martin listened to my concerns and then provided his professional opinions and feedback. Trust him and the process! He knows what he is doing and he is a perfectionist. When it comes to your body, you do not want anything less than that.I have read that his "bedside manner is lacking". If you truly feel that way, then you did not do as instructed or had unrealistic expectations (that he will warn you about). He comes off a bit quiet and serious, at first, but I took it as him being thorough and that what needed to be done was not something to be taken lightly. The more time spent prior to my actual procedure and the follow-ups after, he became more talkative. His professionalism should be appreciated. He respects his patients fully and they respect him as well. This past year I have watched my body change just as Dr. Martin told me it would. It looks PERFECT! Everything he said to look out for and do, I have. I said it before and I'll say it again… Trust Him and the Process!! Dr. Martin did more for me than just a surgical procedure… He gave me back something that I didn't think I'd ever see again… ME! If you are scared or worried or whatever the case may be about having a procedure done, Stop! It is not what you have to lose, but what you have to gain. I would do it a hundred times over and all the exact same way. Thank you Dr. Martin, and all the beautiful ladies in the office, for taking care of me the way that you have. I will never forget it!!!"
- V. /
RealSelf /
Jun 05, 2023
"Dr. Martin and his staff are just extraordinary. I appreciated how they listened to my concerns. I did weeks of research trying to find a great plastic surgeon and after my first appointment at Martin plastic surgery I knew I made the right decision. After surgery, I felt confident that I would be very pleased with my results. I feel that Dr. Martin is very caring about his patients. Being an hour and a half from the office, I was still able to voice concerns and have help with concerns. I couldn't be happier with my reduction results. Dr. Martin is very great at what he does, even while being prepped for surgery the nurses all assured me I'd be very happy with my results. Great experience!"
- C.W. /
Google /
Apr 15, 2023
"Dr. Martin and his staff are absolutely incredible! The office staff are very friendly, and they remember who you are (which goes such a long way with me). Dr. Martin himself, is very honest and takes the time to explain procedures and why he may suggest something different. I got the tummy tuck, lipo to flanks and breast augmentation, all of it had turned out so well (I'm only 2 weeks post op), and so far it has been a great journey. I could not recommend Dr. Martin or his office enough! You won't be disappointed!"
- A.D. /
Google /
Dec 02, 2022
"Dr Martin is incredible! He does an amazing job! Very kind compassionate and caring! I had a wonderful experience there from the time you walk in till the time you leave you are treated with great dignity and and compassion ! I highly recommend Dr Martin. He did a fantastic job with my surgical needs and I could not be more proud of my results!"
- A.E. /
Facebook /
Oct 19, 2022
Previous
Next
Post-Mohs reconstructive surgery is for anyone who has already undergone a Mohs surgery or who is planning on having Mohs surgery to remove skin cancer. The overall goal of reconstructive surgery is to attain an optimal cosmetic result. If you are considering this procedure, you will need to undergo a thorough consultation with Dr. Martin to determine if you are an ideal candidate. During this time, Dr. Martin will also coordinate with your Mohs surgeon to discuss your condition. Your safety and comfort is our top priority.
Once the affected area is determined cancer-free, Dr. Martin will go over all your options for reconstruction. The method used will depend on the size, location, and depth of the removed skin cancer/tumor. Typically, Dr. Martin will use one of the following approaches:
Local flaps – This is the most common technique used for post skin cancer facial reconstructive surgery. It utilizes the surrounding tissue to address the affected area(s). In some cases, this is performed in two stages. First, the flap is created and repositioned, and then it's separated from its original location and blood supply.

Skin grafts – For this method, healthy tissue is taken from another area of the body, such as the thighs and transplanted to the recipient site to correct damaged skin. Typically, a patient's own skin is used, but in some cases, animal skin or synthetic tissue may be an option.

Tissue expanders – Generally, this is only used in very rare cases but involves placing an expandable balloon-like device in the injured area to grow more tissue to cover the wound site.
After surgery, you will be closely monitored and given detailed aftercare instructions to follow at home. Post-Mohs reconstructive surgery is usually completed on an outpatient basis, with patients able to drive themselves home later. Even though the treated site will be bandaged, it's likely you can resume regular activities the following day. This rules out any strenuous exercise or significant tasks for up to two weeks.
With any cosmetic surgery, it's important to have realistic expectations. In some cases, post-Mohs reconstructive surgery will need to be done in two stages, especially if the flap method is used. Reconstructive surgeries that use other methods may also require a secondary procedure to attain desired results. It's important to talk to Dr. Martin about all your questions and concerns during your initial consultation to understand the reconstruction process before moving forward.
Frequently Asked Questions
How much does it cost?
Post-Mohs reconstructive surgery may be covered by your insurance. Our office will contact your provider to determine your coverage benefits and if you will have any out-of-pocket costs. We accept many payment options and will help you find medical financing to make your procedure affordable.
Is it painful?
Since anesthesia is used, most patients experience little pain during surgery but may feel mild discomfort. After surgery, most patients experience minimal pain so medication usually isn't required. If there's pain associated with the surgery, Dr. Martin will normally advise an over-the-counter painkiller.
Will I have a scar?
Scarring will differ based upon the technique used and your specific case. Patients with larger treatment areas or complex cases are more likely to have a scar. However, Dr. Martin will do all he can to minimize scarring as much as possible. Once you have healed, he may recommend scar revision surgery to help diminish the appearance of scarring even further.
Will I need more than one treatment?
Every patient case is different and presents its own unique needs. During your initial consultation, Dr. Martin will discuss the likelihood of you needing multiple treatments. There are some patients who may require a second surgery to attain optimal cosmetic results.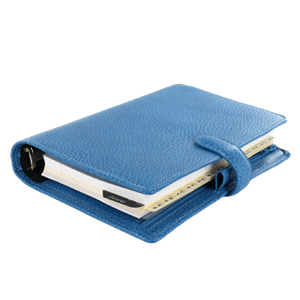 Plan Your Procedure
Recovery Time

variable

Average Procedure Time

variable

Post-op Follow-up

two weeks

Procedure Recovery Location

Outpatient
Contact Us
When considering reconstructive surgery, it's imperative to do thorough research and locate a trained plastic surgeon who's a good match for your expectations and needs. Success rates of this process are directly connected to a physician's ability and expertise. To find out more about the experience, training, and success rates of Dr. Martin, call Martin Plastic Surgery today to schedule an appointment.
Related Procedures