To help turn back the hands of time and to avoid lines and wrinkles from occurring on the upper section of the face, Martin Plastic Surgery in Dothan, AL is pleased to offer BOTOX to area men and women. This nonsurgical treatment offers gorgeous results and is extremely popular among both women and men. This injectable can make a big improvement to dynamic lines and wrinkles, which are created by making expressions with the contracting muscles on the upper face. These facial lines go away when the face is relaxed, but dynamic lines can still remain. This muscle relaxer is a filtered strain of type A botulinum toxin that temporarily freezes the movements of the muscle. To correct these static lines, BOTOX is carefully injected to soften the skin. BOTOX is most commonly administered by plastic surgeon Dr. Justin Martin between the brows, around the eyes (Crow's feet), and along the forehead.
BOTOX® Reviews
"RESULTS: On December 18, 2017 my mastopexy with saline implants took about 2.5 hours at Flowers Hospital and the process from registration to post op was smooth! The successful pre-op consultation involved Dr. Martin calmly and carefully drawing on my breasts with a Sharpie. Witnessing Dr. Martin taking time to execute a painstakingly detailed outline of the surgery gave me the confidence I needed to relax. The recovery is pretty tough for the first week (I saw Dr. Martin 2... days later per the schedule and two weeks post op) but as the weeks go by the soreness incrementally diminishes and at 6 weeks I felt tremendous! Today I am about 3 months out and my scars have healed nicely, my nipples are beautiful----actually PERFECT---the artistry astounds me! I felt and feel taken care of by Martin Plastic Surgery and when I called the office for a question between appointments; the nurse quickly responded! My self esteem is at an all time high and I am inspired to take care of my body like I never have before. My bra size (34DD) did not change, per my request, but I am no longer falling out on the side, the bottom, or back of my bras and my clothes fit properly--at last! WHY I CHOSE DR. MARTIN: I knew two friends who raved about the breast procedure results they achieved with Dr. Martin as their surgeon. Both friends complimented Dr. Martin's warm demeanor and the caring attitude of the entire office at Martin Plastic Surgery. I have been to many plastic surgeon's offices due to a dermabrasion procedure I had done when I was 25. You can tell a lot during the initial consultation. Martin Plastic Surgery's atmosphere is professional, calm, and unhurried. Dr. Martin's thoughtful discussion and examination of my breasts created a trusting atmosphere. I wasn't sure if I just wanted a breast lift or a breast lift with an augmentation so we explored all the options and he was clear on what my expectations were as to size and the recovery process with each surgery option. I scheduled the surgery at my consultation on November 9, 2017 and the surgery was performed on December 18, 2017! Prior to surgery, Dr. Martin insisted I get a mammogram since my last one had been two years ago. With a clear mammogram and my husband in tow, I showed up for surgery and my transformation began! If you are interested in this type of surgery, the office has my before and after pictures and I have signed a release, you will be impressed! I wish I had this surgery years ago because I am going to enjoy our summers and vacations so much more now! P.S.--I was able to get a botox injection at one of my appointments too-great multitasking! I plan on going back to the office for more skin treatments and injections. SUGGESTION: My only suggestion is that they refresh the lobby/waiting room to reflect the professional, modern attitude of their office."
- M.C. /
Facebook /
Mar 25, 2018
"I couldn't be happier with my results!!! - For years (since my teens) I have hated the way the left side of my neck "stood out". I called this "defect" my kickstand! Smiling made it worse. I had inquired about ways to fix it and was told I needed a neck lift. At 51 the thought had never crossed my mind and I was not willing to go that far! One short conversation with Dr. Martin and I decided to try Botox injections! It WORKED! The..."
- P. /
RealSelf /
Apr 18, 2017
Previous
Next
BOTOX injections are ideal for patients who want to smooth the visible look of dynamic lines on their upper face nonsurgically. BOTOX is also used as a preventive anti-aging treatment even if you are younger — keep in mind how often you find yourself making facial expressions. It is a great noninvasive approach if you have forehead wrinkles or noticeable furrows between the brows. It is also a solution for lines that form around the eyes. If you experience more severe and deeper lines, an injectable filler may be recommended. Furthermore, if you are over the age of 50 with more prominent lines, you may opt for a facelift or brow lift surgery. This delivers a more impactful result and is long term. Martin Plastic Surgery offers facelifts, brow lifts, and eyelid surgeries as effective options.
BOTOX injections are completed as an outpatient procedure directly at Martin Plastic Surgery. If it is your first time to visit our office in Dothan, AL to get BOTOX, we usually perform the treatment during the same day as your initial consultation with Dr. Martin. You will be asked to make a number of expressions using your upper face, like frowning, squinting, smiling, etc., to help us to see where the injections need to be placed. The face will be prepared and BOTOX will be injected through a fine needle, followed with a cool compress to help prevent bruising and discomfort. You can ask for a numbing cream to help make the procedure more comfortable, but it usually is not necessary. BOTOX treatments typically take around 5 - 10 minutes, and you may return to your usual activities almost immediately.
Following the injection, you can resume your normal activities, although strenuous exercise should be avoided for a minimum of 24 hours. You will be advised to avoid touching your face, which can accidentally spread the BOTOX to other areas. The injected sections of your face can be slightly red, swollen, or bruised for a few days, but you should not experience any serious or lasting side effects. In most cases, it generally takes around a week before the final results of BOTOX are visible. The results typically last 3 – 4 months. You can talk to your BOTOX injector about when to make touch-up appointments at Martin Plastic Surgery to maintain your results.
Frequently Asked Questions
How much does BOTOX cost?
Your cost for a BOTOX treatment will be based on the amount of product that is needed. This varies to fit your unique goals. In your consultation, Dr. Martin will create your custom treatment plan and then he can discuss cost estimates. BOTOX produces amazing results when injected by an experienced plastic surgeon like Dr. Martin. However, it can also be dangerous if performed by someone who doesn't have experience, which is why you should avoid any place that is advertising discounted or off-brand injections. If you'd like to save money, ask for more information on the Brilliant Distinctions Rewards Program, which allows you to earn points for BOTOX treatments and other products from Allergan, including Juvéderm.
How long will my results last?
The results from BOTOX may be visible for as long as four months. Usually, patients schedule an appointment every quarter to refresh their results; however, you may want to come back earlier. If you're using BOTOX before wrinkles are visible for a proactive measure, you can schedule appointments further apart. After hearing your concerns and creating your BOTOX plan, Dr. Martin will be better able to tell you when you should make your next appointment.
What's the difference between wrinkle relaxers and fillers?
Injectable wrinkle relaxers (including BOTOX) and injectable wrinkle fillers (including Restylane and Juvéderm) are both popular cosmetic procedures that decrease wrinkles and correct fine lines. BOTOX works by relaxing overused muscles in your face that create dynamic wrinkles, including frown lines (which appear between your eyebrows), Crow's feet (which appear in the outer edges of your eyes), smile lines, and forehead wrinkles. Wrinkle fillers increase volume below the skin to correct depressions and improve the appearance of wrinkles on the surface. Depending on your goals, Dr. Martin may suggest BOTOX, injectable fillers, or a liquid "facelift," which combines both.
What's the difference between BOTOX, Dysport, and Xeomin?
BOTOX, Xeomin, and Dysport are all injectable wrinkle treatments that contain botulinum toxin. All three relax the treated muscles to soften dynamic wrinkles; however, each brand is made a little different to treat specific needs. Some of the small differences between them include the recommended dosage, how far the treatment spreads, and how long the results last. Due to its popular demand and amazing results, Dr. Martin exclusively uses BOTOX.
Is BOTOX safe?
As long as it is administered correctly, BOTOX should not cause serious complications. However, it's still very important to find someone with experience injecting BOTOX, like Dr. Martin. Too much of the product may cause poor results. An experienced plastic surgeon will apply the right dose to safely relax the facial muscles causing the unwanted wrinkles without affecting nearby muscles. Quickly becoming one of the most requested cosmetic treatments, it is considered safe and has earned approval from the FDA (Food and Drug Administration). Along with its cosmetic uses, BOTOX can also be used as a treatment for medical conditions such as excessive sweating, facial spasms, migraines, and uncontrollable blinking.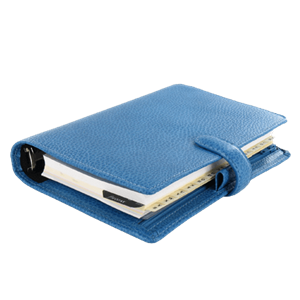 Plan Your Procedure
Average Procedure Time

5 minutes

Procedure Recovery Location

Outpatient
Contact Us
Don't worry! You can smile, frown, laugh, and make any other face you want without causing wrinkles with BOTOX injectable treatments. It is also an ideal way to smooth and prevent lines on the face if you are not ready for a surgical procedure such as a facelift or brow lift. We invite you to schedule a consultation with Dr. Martin in Dothan, AL to learn more about this amazing nonsurgical relaxer for wrinkles.
Related Procedures