While flat, gaunt cheeks were popular in the 90s, classic beauty calls for full, voluminous cheeks that help you appear youthful and healthy. From the popular Juvéderm collection of nonsurgical dermal fillers, Voluma is uniquely formulated to give lift and contour to the mid-face for a more youthful look. At our Dothan, AL office, plastic surgeon Dr. Justin Martin offers treatments of Voluma to improve a sunken mid-face that is hollow and flat due to age, weight loss, or genetics. Make an appointment to find out more about how Juvéderm Voluma treatments at Martin Plastic Surgery may revive your overall appearance by adding lift and fullness. During your initial consultation, Dr. Martin can also discuss the benefits of other dermal fillers that can enhance your look.
Voluma is an HA (hyaluronic acid) filler that can help add lift and contour to your mid-face. Many people see decreased fullness of the apples of their cheeks when they age or after they have dropped a significant amount of weight. Other people have a genetic predisposition to flat cheeks and may want treatment with Voluma to enhance this area. Female patients who are nursing or pregnant will not qualify for this injectable. Voluma by Juvéderm is approved by the FDA (Food and Drug Administration) for patients 21 and older. You will complete a consultation to decide if Voluma is an effective filler for you. After considering your medical history, needs, and goals, a custom injectable treatment plan will be created.
Reviews
"Absolutely wonderful experience from the entire staff in Dr. Martins office they will make you feel not only comfortable but like you are talking with your best friend. Dr. Martin skills and care for his patients will make you happy with your decision to choose Martin Plastic Surgery to take care of you! They take care of you from start to finish you never feel like you are being left in the dark or just another surgery, you feel like you are the most important person during your entire treatment from consultation through healing till your final appointment. I could not be happier with how I look and feel! Thank you all so much!"
- S.M. /
Google /
Oct 18, 2023
"Life.Changing.Experience! Trust Him and the Process!! - I had my procedure a year ago in June 2022. I would've write a review sooner, but it wouldn't have been as meaningful. The office itself is beautiful, clean, and pristine. I felt a sense of calm and comfort the moment I opened the door. And that is something you don't realize you need until your nerves start to strike.The staff is absolutely caring!! Any time you call or have a question, you speak to them directly; never a voicemail or automation. They remember you by name and build a bond with you immediately. I never felt, and still do not feel, like a generic patient when I see them. After my procedure, I called and Dr. Martin himself answered and spoke to me directly. How often does that happen?!. On my first consult, Dr. Martin listened to my concerns and then provided his professional opinions and feedback. Trust him and the process! He knows what he is doing and he is a perfectionist. When it comes to your body, you do not want anything less than that.I have read that his "bedside manner is lacking". If you truly feel that way, then you did not do as instructed or had unrealistic expectations (that he will warn you about). He comes off a bit quiet and serious, at first, but I took it as him being thorough and that what needed to be done was not something to be taken lightly. The more time spent prior to my actual procedure and the follow-ups after, he became more talkative. His professionalism should be appreciated. He respects his patients fully and they respect him as well. This past year I have watched my body change just as Dr. Martin told me it would. It looks PERFECT! Everything he said to look out for and do, I have. I said it before and I'll say it again… Trust Him and the Process!! Dr. Martin did more for me than just a surgical procedure… He gave me back something that I didn't think I'd ever see again… ME! If you are scared or worried or whatever the case may be about having a procedure done, Stop! It is not what you have to lose, but what you have to gain. I would do it a hundred times over and all the exact same way. Thank you Dr. Martin, and all the beautiful ladies in the office, for taking care of me the way that you have. I will never forget it!!!"
- V. /
RealSelf /
Jun 05, 2023
"Dr. Martin and his staff are just extraordinary. I appreciated how they listened to my concerns. I did weeks of research trying to find a great plastic surgeon and after my first appointment at Martin plastic surgery I knew I made the right decision. After surgery, I felt confident that I would be very pleased with my results. I feel that Dr. Martin is very caring about his patients. Being an hour and a half from the office, I was still able to voice concerns and have help with concerns. I couldn't be happier with my reduction results. Dr. Martin is very great at what he does, even while being prepped for surgery the nurses all assured me I'd be very happy with my results. Great experience!"
- C.W. /
Google /
Apr 15, 2023
"Dr. Martin and his staff are absolutely incredible! The office staff are very friendly, and they remember who you are (which goes such a long way with me). Dr. Martin himself, is very honest and takes the time to explain procedures and why he may suggest something different. I got the tummy tuck, lipo to flanks and breast augmentation, all of it had turned out so well (I'm only 2 weeks post op), and so far it has been a great journey. I could not recommend Dr. Martin or his office enough! You won't be disappointed!"
- A.D. /
Google /
Dec 02, 2022
"Dr Martin is incredible! He does an amazing job! Very kind compassionate and caring! I had a wonderful experience there from the time you walk in till the time you leave you are treated with great dignity and and compassion ! I highly recommend Dr Martin. He did a fantastic job with my surgical needs and I could not be more proud of my results!"
- A.E. /
Facebook /
Oct 19, 2022
Previous
Next
After your consultation with Dr. Martin, your procedure may be planned for your next appointment or completed that day, based on schedule availability. In a private room, you will be seated comfortably as your face is cleaned to prepare for the Voluma injections. The injector may also use a local anesthetic to help make the injections more comfortable if needed. For accuracy, your injector will mark the areas to be treated before inserting a fine-gauge needle. Once the filler is injected into your skin, you may experience mild redness and swelling, but this should subside quickly. After your treatment is complete, you will be free to go home.
For many patients, the results of Voluma can be seen right away and last up to two years. It's highly uncommon to have lasting or severe reactions from this injectable; however, if you do have a reaction or concerns, please contact Martin Plastic Surgery for more information. Common side effects are light swelling, redness, or irritation of the treated area. These cases are almost always extremely minor. Talk to your injector about how soon to schedule your next treatment to either enhance or prolong the effects of Juvéderm Voluma.
Frequently Asked Questions
How much does Voluma cost?
The price of a Voluma treatment can vary greatly depending on how much of the filler is needed to create your wanted appearance. The more volume that is needed to be replaced with the filler, the higher the cost will be. Prior to your treatment, we will discuss the cost based on your specific needs.
What is hyaluronic acid?
Hyaluronic acid is a naturally occurring substance that works to bind water to cells. Along with other functions, it can secure moisture and create fullness in the skin. When injected into the skin, such as with Voluma, it can restore volume to the cheeks and mid-face area.
How long do the results last?
Most patients are able to see the results of a Voluma treatment immediately. In other cases, multiple treatments may be necessary to see optimal results. The duration of the results is dependent on the area being treated and the rate of which the patient's tissue breaks down the filler, but results can last up to two years.
Is there any downtime needed after a Voluma treatment?
Following a Voluma treatment session, patients are able to return to their normal daily activities. However, it is suggested that strenuous activities be avoided for the first 24 hours after treatment. Any additional aftercare instructions will be provided to you by your injector.
Will I need additional treatments?
For some patients, they may need multiple Voluma treatments to attain the results they want. This is typical for patients who need a larger amount of volume replacement. During your initial assessment, we will be able to create a customized treatment plan that will help you achieve your desired outcome.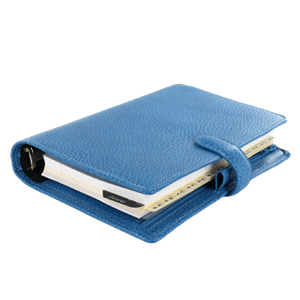 Plan Your Procedure
Average Procedure Time

5 - 10 minutes

Procedure Recovery Location

Outpatient
Contact Us
Youthful Contour and Lift
If you would like more fullness in your cheeks or lift in the middle of your face, find out more information about Voluma injections at Martin Plastic Surgery in Dothan, AL. Schedule an appointment to meet with Dr. Martin for an assessment of your skin and personalized recommendations that may include Voluma, other Juvéderm fillers, or nonsurgical skin procedures to give you a youthful appearance and radiant complexion.
Related Procedures