If you have purchased every expensive over-the-counter beauty cream and exhausted your home treatment options but still haven't achieved the complexion you desire, maybe it is time to consider minimally invasive skin rejuvenation treatments, such as microneedling. Our talented team, led by plastic surgeon Dr. Justin Martin, is pleased to offer SkinPen microneedling (collagen induction therapy) at his office in Dothan, AL. SkinPen microneedling uses many fine needles to effectively and safely make micro-injuries in the skin. The micro-injuries prompt the natural production of elastin and collagen, two nutrients that improve the health and appearance of your complexion. Microneedling can treat enlarged pores, moderate lines and wrinkles, scars, stretch marks, and acne scars. Make an appointment for a consultation at Martin Plastic Surgery to learn more about the benefits of SkinPen microneedling and how to personalize your procedure for your skin needs and goals.
Reviews
"I went to Dr.Martin for a consultation back in November of 2021 after my drastic weightloss. The office was clean, the staff is so sweet and caring, and was given multiple options for my surgery. He was very clear on what to expect, healing time, and aftercare of my surgery. In March of 2022 I had a 360 Lower Body Lift and every phase I went through he answered my questions, nurses called me back, and reassured me to trust the process. Even though I wanted my tubes pulled early and hated every minute of it, he was right on with leaving them in. Without his expertise on it I probably would of had swelling I didn't want. In the end Dr Martin is a gem in the Dothan plastic surgery area. I'm so happy I went with him and I'm amazed on how well my scars are so minimal! What ever you do, don't sleep on seeing him. He's really great at what he does. Go see him!"
- A.T. /
Google /
May 17, 2022
"For my 40th birthday I wanted to give myself the gift of a tummy tuck. Dr Justin Martin came highly recommended to me by a co worker. After a very thorough consultation I scheduled the surgery. Dr Martin told my husband as I was being taken back for surgery that , "he would see him tonight", at almost 8pm we had given up on seeing him but sure enough here he came walking in the door. Dr Martin told me I wouldn't have any pain just soreness and that was definitely the case. I was up walking around by 7am the next morning when Dr Martin made his rounds. I cannot rave about my results, Dr Martin or his staff enough! Best thing I ever did was have this surgery! My confidence is through the roof and I just love the way I look and feel in my skin now!"
- K.B. /
Google /
Apr 27, 2022
"He and his entire office staff are very pleasant and caring - Dr Martin is absolutely the best Plastic Surgeon around. He and his entire office staff are very pleasant and caring from the very first time you walk in the office. The results are amazing and you won't find a better plastic surgeon. Also, let me add that I had almost no pain at all."
- P. /
RealSelf /
Mar 31, 2022
"Awesome staff love Dr. Martin work"
- A.S. /
Google /
Feb 22, 2022
"Dr. Martin is very professional and knowledgeable and his staff is so friendly and helpful. I am very pleased with my results."
- N.U. /
Facebook /
Feb 02, 2022
Previous
Next
Ideal candidates for SkinPen microneedling treatments are experiencing light or mild complexion problems, like rough skin texture, fine to moderate lines or wrinkles, or low elasticity. Sometimes called collagen induction therapy, SkinPen microneedling may also reduce the look of scars, pores, and stretch marks. A period of time may pass before your results are fully realized as the elastin and collagen require time to have an impact on the complexion; however, you will have results that look natural and gain better overall skin health.
SkinPen microneedling is performed in one of the Martin Plastic Surgery treatment rooms in around an hour or less with local anesthesia or numbing cream if requested; however, most patients feel little to no pain or discomfort. The areas of the skin being addressed will be cleaned before the SkinPen handpiece is evenly passed over the treatment site.
You may have some redness and swelling for around one day afterward; however, this should subside quickly on its own. It can take around 1 – 2 months as the elastin and collagen supply increases until you notice significant changes in the appearance and health of your skin. You should schedule around 3 – 6 sessions performed every 4 – 6 weeks for optimal outcomes and lasting skin benefits.
Frequently Asked Questions
What exactly is microneedling?
Microneedling, also known as collagen induction therapy, is a minimally invasive procedure used to tighten and rejuvenate your skin. A natural fibrous protein, collagen helps your skin stay smooth, supple, and firm. Over time, your natural supply of collagen fades and your skin becomes thin and loses elasticity. Microneedling creates tiny wounds in the skin, promoting the production of collagen. After a short recovery period, your complexion appears brighter, firmer, and healthier.
How many treatments are recommended for optimal results?
Most patients get 3 – 6 SkinPen microneedling treatments to achieve optimal results. Although, the number of sessions your skin will require will vary based on your aesthetic goals. SkinPen microneedling may be safely performed every 4 – 6 weeks. When your skin goals are reached, we recommend scheduling touch-up sessions twice a year.
Is SkinPen microneedling safe for everyone?
Generally speaking, SkinPen microneedling is appropriate for all skin tones and types. Skin injuries created by microneedling are so minor that there are very few side effects afterward. Microneedling can be performed on most skin areas, including the face, neck, abdomen, arms, thighs, chest, and lower legs. Microneedling isn't recommended if you've used Accutane within the past year, plus if you have an active skin infection, open wound, or herpes simplex.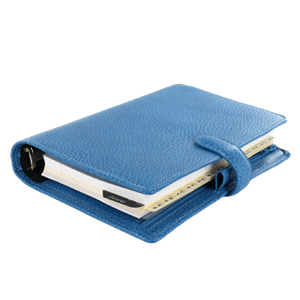 Natural Health and Radiance
Enhance the appearance and health of your complexion with SkinPen microneedling treatments at Martin Plastic Surgery in Dothan, AL. A nonsurgical procedure that may give you dramatic aesthetic improvements, microneedling boosts your natural collagen production for firmer, smoother skin. Schedule an appointment at our Dothan, Al office to learn more about this and other exciting skin rejuvenation procedures.